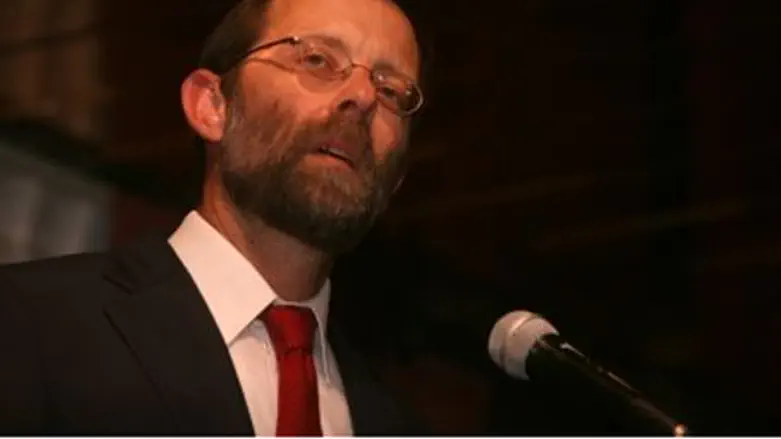 Moshe Feiglin
Israel news photo: Flash 90
Moshe Feiglin, who leads the Jewish Leadership faction in Likud, noted Thursday that MK Shaul Mofaz leaned heavily on votes by Arabs recruited into Kadima for his victory over Tzipi Livni in the party's primaries.
The Arabs were recruited into the party by Mofaz's vote-getters and are not expected to vote for Kadima in the general elections.
Feiglin noted that the press spared Mofaz the criticism it heaped on Jewish Leadership for recruiting Jewish members into Likud to vote for it in the primaries, when some of them did not intend to vote for the party. "I recruited Zionists, who are loyal to the state and serve in the IDF. But I am attacked – and he is not," he noted.
"Mofaz won the internal election thanks to Arabs," Feiglin stated in an Arutz Sheva interview. "If he received more votes in Dir el-Assad than in Tel Aviv, that means that Mofaz received his legitimacy to head the largest party in Israel – from Arabs."
"The Arab sector is not loyal to the state and does not serve in the army. Why is criticism not heaped on Mofaz's head, the way it was on mine?"
Feiglin, who received about 25% of the votes in the Likud primaries that were held two months ago, said Kadima is a corrupt party with no future.
"Kadima is a party that was born in sin. A party based on the deepest, most profound corruption. It is not a party that reached a position of leadership but rather, a leadership that created a party for itself, which is what Sharon did. It is a body with no soul that is wholly based on corrupt ambition."