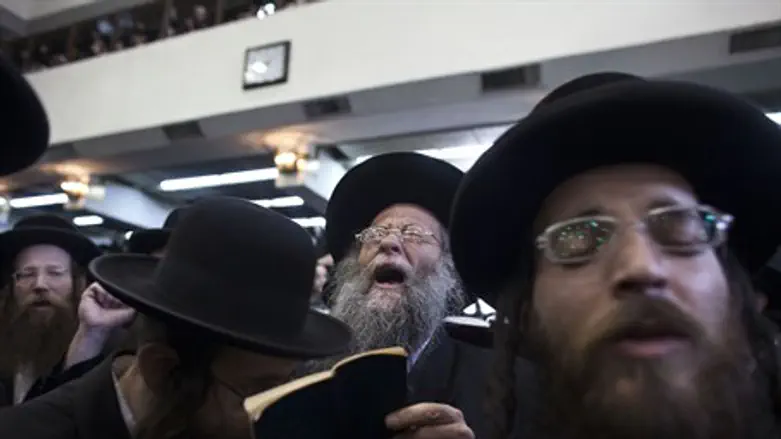 hassidim
Reuters
Pawel Bromson grew up in Poland where he habitually engaged in anti-Semitic activities and, like many of his countrymen, blamed the Jews for the country's woes.
As a pastime, he and his friends even boarded a train to Auschwitz and vandalized the former concentration camp, where they shouted at staff members that "the genocide should have been bigger," The National Post reported on Tuesday. 
"I wasn't just anti-Semitic, I was anti-everyone," Bromson said. 
However, Bromson's story is not that of an anti-Semite prototype. 
Fourteen years ago he discovered that his grandparents were Jewish.  "I thought my life was finished. It was a catastrophe," he said.
Like many Jewish families who had survived the Holocaust in Poland, Bromson's parents hid their religion from their children in order to protect them from persecution, noted the Post.
Over time, Bromson not only accepted the truth regarding his Jewish identity, but also took steps in converting to Judaism, eventually becoming a Hassidic Jew.   
He currently lectures about his journey from anti-Semite to observant Jew, and is scheduled to speak at a fundraising event, on Tuesday night, at the Chabad of Westmount, Montreal. 
When asked about his past, he responds, "Please, don't ask me. I try to forget, but I can't." 
He says that while he does still feel comfortable walking around Poland, his long beard and black hat sometimes cast him as an outsider and draw the attention of his fellow Poles.
Deborah Shanowitz, program director at the Chabad of Westmount, said the centre decided to bring Bromson to Montreal because he has a very unusual story.
"He was a neo-Nazi who hated Jews and all minorities," she noted. "After embarking on a path of finding out what it is to be Jewish, he decided to go back and be like his great-grandfather."