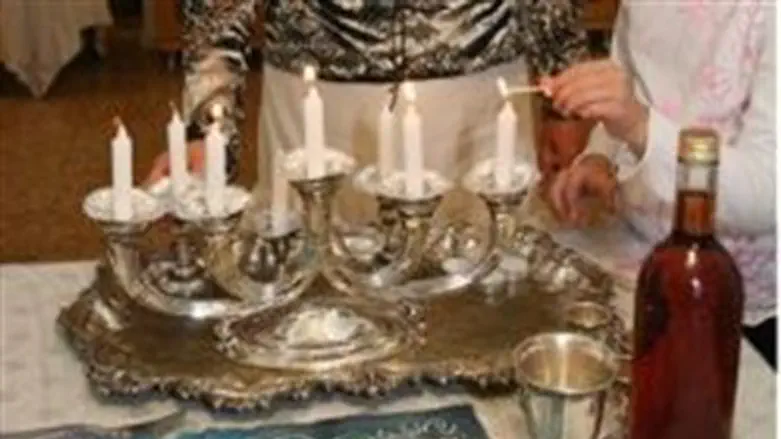 Shabbat Shalom
Arutz Sheva photo: Flash 90
The Zomet Institute has released a kosher telephone that can be used on Shabbat without breaking the Jewish laws of the day of rest.
Located in Jerusalem, the Institute is headed by a team of twenty-five rabbis who work with engineers to create halachically acceptable solutions for hospitals, the army and other institutions that may need to break Shabbat for emergency reasons.
The use of telephones, as well as other electronic devises, is prohibited on Shabbat due to the activation of the appliance, which introduces a current to the devise and has posed a problem for military officers and top officials who need to be constantly on call for reasons of national security.
The 'kosher phone,' however, can be dialed without technically connecting thus avoiding Shabbat prohibitions. 
Twelve Shabbat phones were ordered six months ago for religious personnel among the Prime Minister Benjamin Netanyahu's aides, including the national security adviser, Yaakov Amidror, reported The Independent.
Yet, Rabbi Yisrael Rosen, the head of Zomet, warned against the widespread use of the new technology and asserted that,"The halachic approval was only given for essential workers and important needs like health, security, public services, water and electricity and so on."
While the Shabbat phone may be kosher, it is also slow and a conversation cannot take place until 20 minutes after dialling. Technicians claim they have a new version which will reduce the time to 10 seconds, noted The Independent.