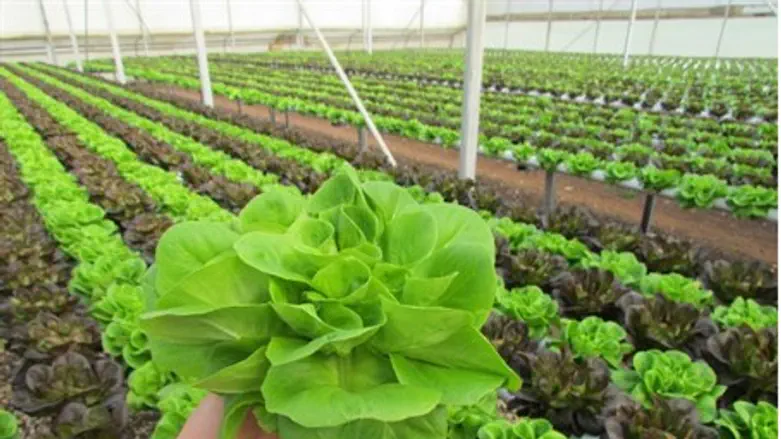 Israeli agriculture
Agro Mashov
The Fresh AgroMashov 2012 exhibition, recently held in the Tel Aviv Fairgrounds, showed the changing world of agriculture.
The exhibition, which was themed this year around agricultural products, particularly fruits and vegetables, has become an extraordinary demonstration of innovation. Among the special products featured was a special plant which serves as an insulin replacement for those who suffer from diabetes and obesity, as well as new varieties of strawberries and sweet potatoes that were developed in Israel.
According to Avraham Israeli, International Affairs Director for AgroMashov, the exhibition brings together growers and marketing companies in order to increase sales and marketing, both within Israel and outside.
"We decided to focus this time on fresh products, fruits and vegetables," Israeli told Arutz Sheva. "We focused on bell peppers and citrus fruits, which are some of the main crops that Israel has to offer."
"We'd like to be international," he added, "so we focus on export opportunities and therefore, AgroMashov made a huge effort to bring companies, buyers and delegations, and we got a nice number of visitors from abroad. We believe that this is the way to help the Israeli growers and marketing companies to increase their contacts."