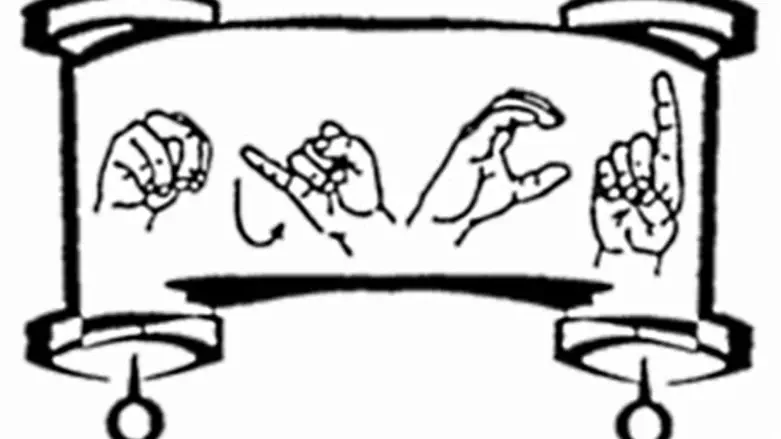 Megilla for hard of hearing
Our Way / NJCD
Karaoke-style Powerpoint presentations will accompany the reading of Megillat Esther by the chazan in 200 synagogues throughout North America this Purim, in order to make the Megillah reading easier to follow for the elderly and the hard of hearing.
The initiative comes from the Orthodox Union (OU) and The National Jewish Council for Disabilities / Our Way, which created the special presentation and market it to synagogues for $100.
All a synagogue needs is a laptop with a projector and a large screen. Graphics are included, and there is a new option for synagogues to insert their own graphics to accompany the Purim story, allowing for a more interactive experience.
Batya Jacob, who manages the project, said that the presentation is intended "to enable people with difficulty hearing and seeing, as well as the elderly, to be part of the different congregations and take an active part in the celebrations and the mitzvot of the Purim holiday."
The presentations will be viewed in about 200 North American synagogues this year. The special Megillah will also be featured in synagogues in Israel, Britain and Australia.