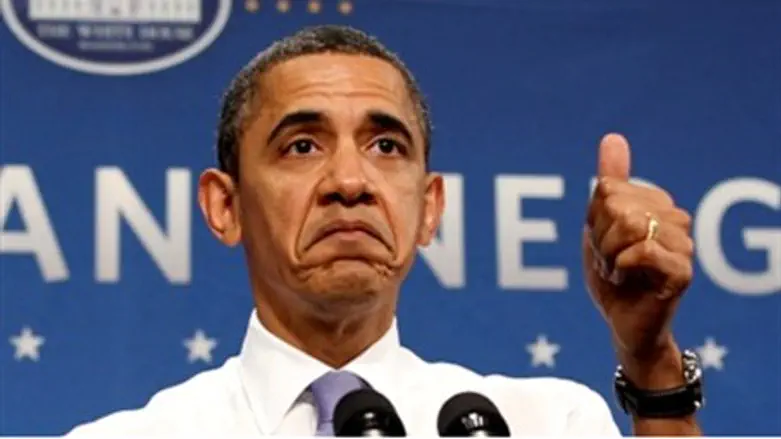 President Obama's popularity on the rise
Reuters
The popularity of President Barack Obama has risen to 50 percent for the first time since last May as the unemployment rate drops, according to a new poll carried out for The Wall Street Journal and NBC.
Mitt Romney has regained the lead in the race for the Republican party nomination this summer, but the fractured GOP has an uphill battle. Newt Gingrich's popularity has taken a dive.
President Obama was seen as a certain one-term president two years ago, when his rating dropped well below 40 percent, reflecting a dismal economy, a huge unemployment rate and worldwide failures in foreign policy.
The economy almost always is the number one worry for voters when there is a recession or a threat of one, and this year is no different. The jobless rate in the United States has dropped from more than 10 percent in 2009 to 8.3 percent last month, and President Obama's rating has risen at the same time.
President Obama also has gained support by bringing home almost all American soldiers from Iraq.
Another plus for Obama is the Republican party itself. The often nasty squabbles between contenders for the presidential nomination have imprinted a negative image on many voters.
The poll shows that Romney is in the lead, but if he or someone else does not sew up the nomination before the party's summer convention, there will be a "corrosive" effect, one of the pollsters told the Journal.
Pollster Bill McInturff, who represented the Republican party in the survey, said the campaign "is sanding down both the Republican candidates and voters' feelings about the party."
Romney has the support of a plurality, but not a majority, of Republican voters, with 38 percent support, compared with 32 percent for Rick Santorum. Newt Gingrich has fallen back dismally, and shares with Ron Paul support from only 13 percent of party voters.
While the public is more interested in their pockets than foreign policy, Gingrich concentrated on his solid pro-Israel stand in which he said the "Palestinians" are an "invented people."
Romney's wealth has not been a positive element among the "average Joe," and pollster Peter Hart, representing the Democratic party, stated that he "hasn't been capturing the hearts and minds of voters."
The poll also revealed that if elections were held today with Obama against Romney, the president would win by a six-point margin and even by larger margin if his opponent were Santorum or Gingrich.
"President Obama is probably in the best political shape he's been in since the first year of his presidency," Hart was quoted by the Journal as saying.