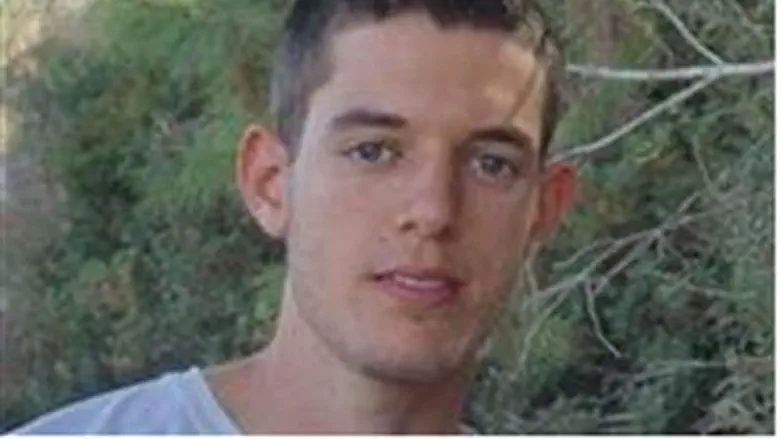 Eshel Silberstein
Israel news photo: IDF Spokesperson
19-year-old Eshel Silberstein, who was missing since Saturday, was located on Sunday evening safe and sound by the officers and volunteers who were searching for him.
Silberstein was reported missing after he failed to return to his base, where he is training to become an Israel Air Force pilot.
The soldier, who lives in northern Israel, was last seen near the "Am HaDerech" mall near Beit Yanai, and from that point he disappeared. He was located much further from that area, on a promenade in the southern tourist city of Eilat.
A local who saw Silberstein and recognized him from pictures of him that were released during the day, reported to the police that he had spotted him. Silberstein will be transferred to Military Police officers, who will inquire into the circumstances of his disappearance.
Earlier Sunday evening his mother, Naama Silberstein, made an appearance in the media and called on him to come home.
"Shulik, I want you to listen to us," she said. "We miss you. Your father and I love you very much. We can solve everything when you return."
Security forces focused their search on the Sharon region and both military and police canine units, as well as light helicopters and other aircraft, were used during the search.
A military source told Arutz Sheva that the soldier had been home on personal leave, and that his absence may be due to a personal nature, rather than related to nationalistic causes.