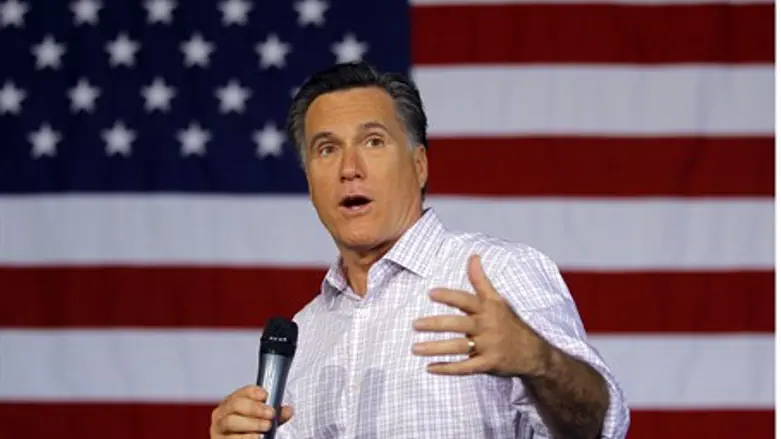 Romney at a campaign stop in Dayton, Ohio
Reuters
CNN is projecting that Mitt Romney will win Saturday's Republican caucuses in Washington state.
The win gives the former Massachusetts governor a shot in the arm heading into Super Tuesday, noted the news network.
With more than 60 percent of the votes having been counted, Romney had 37 percent while Texas Rep. Ron Paul and former Pennsylvania Sen. Rick Santorum were tied for second place with 24 percent. They were trailed by former House Speaker Newt Gingrich at 11 percent.
There are 40 delegates at stake in the contest, noted CNN. Washington's caucuses come just three days before Super Tuesday, when ten states will hold primaries and caucuses.
Romney won the primaries in Arizona and Michigan earlier this week, beating main challenger Santorum who defeated him in three states in the beginning of February.
The candidates are now moving on to campaigning in Super Tuesday states. Romney campaigned in Cincinnati, Ohio, on Saturday, where he took aim at President Barack Obama.
"He's out of ideas. He's out of excuses. And in 2012, we're going to make sure he's out of a job," CNN quoted Romney as having told a cheering crowd.
On Super Tuesday itself, Romney, Santorum and Gingrich will all address the annual American Israel Public Affairs Committee (AIPAC) policy conference.
In the past, AIPAC refrained from giving the podium to presidential nominees, but changed its policy due to complaints made by 2004 Democratic candidate John Kerry.
Romney, Gingrich and Santorum have all announced their commitment to ensuring the safety and security of the State of Israel.
Romney has criticized President Obama for throwing "Israel under the bus" and suggested there should not be "an inch of difference" between the U.S. and Israel. His website says he "will reject any measure that would frustrate direct negotiations between Israel and the Palestinians."
Gingrich announced that the Palestinians are an "invented" people, but later clarified that he supports a negotiated Palestinian state. He also said that he would move the U.S. Embassy in Israel to Jerusalem.