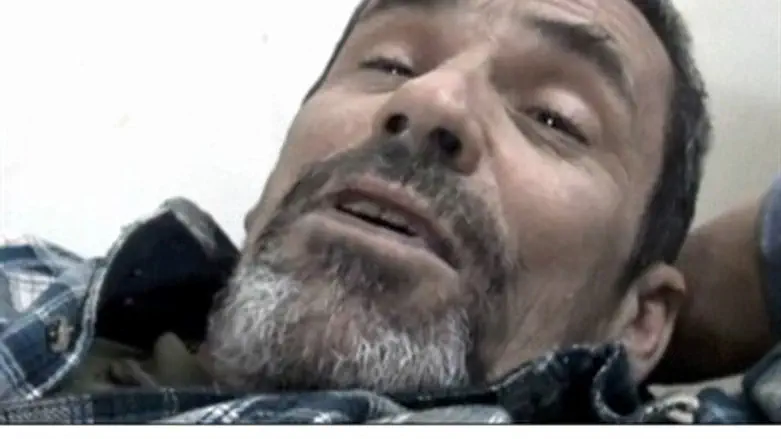 British photographer Paul Conroy in Homs
Reuters
In less than a month, three journalists have been killed, three have managed to escape and two are still missing in action, last seen in the besieged Baba Amr district of the central Syrian city of Homs.
The latest reporter to escape the death trap is Javier Espinosa, a reporter for Spain's El Mundo newspaper. Espinosa managed to sneak through the western border into Lebanon after rebels spirited him out of Homs, sources said, while the city remained under heavy mortar and rocket fire.
Government troops are advancing on the Baba Amr district, a stronghold held by the rebels opposing the regime of President Bashar al-Assad. The assault, which began February 4, has left hundreds of civilians dead. An Iranian armored brigade was spotted by Syrian Army defectors who are among the opposition forces, and who say that Iran and Lebanon-based Hizbullah terrorists have joined with Assad's troops in the assault Syrian citizens.
Among the victims were veteran American correspondent Marie Colvin, reporting for The Sunday Times of London, and French photographer Remi Ochlik, both killed last week when the house in which they were staying came under particularly heavy shelling and rocket fire by Syrian government forces.
Pulitzer Prizer-winning New York Times reporter Anthony Shadid died of an asthma attack while trying to escape through the border in Idlib province into Turkey.
Shadid who had been in eastern Syria reporting on the uprising, was with NYT photographer Tyler Hicks at the time. Both were on horseback, although Shadid apparently had an allergy to horses, the severity of which he was apparently unaware. When he passed out, Hicks tried to revive him but when he was unable to do so, carried his colleague's body over the border.
More than 7,500 people have died since the anti-government uprising began a year ago, according to United Nations spokesman B. Lynn Pascoe, with nearly 2,000 having been killed by government forces within the past month alone.
Espinosa's salvation came one day after British photographer Paul Conroy, on assignment for The Sunday Times, was known to have evacuated from Baba Amr.
The price for Conroy was high: 13 members of a 35-member volunteer rescue team were killed in the mission to rescue him Sunday night. The operation was organized by the global activist group Avaaz in cooperation with local rebel activists. British Ambassador to Lebanon Tom Fletcher noted in a post on Twitter that Conroy's experience was "a chilling testimony to what families in Homs [are] experiencing."
Still missing in action but believed to be in Baba Amr is wounded French journalist Edith Bouvier, on assignment for Le Figaro newspaper, whose leg was broken in the shelling and is unable to walk. Also missing is French journalist William Daniels. 
The bodies of Colvin and Ochlik have still not been retrieved, despite the demands of their respective governments, as the siege continues unabated.