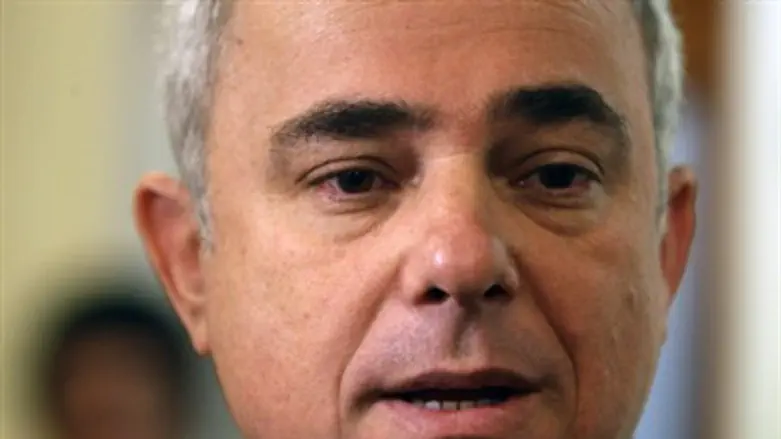 Minister Steinitz
Israel news photo: Flash 90
Finance Minister Yuval Steinitz met with representatives of Moody's Investors Service over the weekend and asked them to raise Israel's credit rating, the financial newspaper Calcalist reported on Sunday. The report noted that the representatives are currently visiting Israel.
In September, the world's largest credit rating agency, Standard & Poor's (S&P), raised Israel's credit rating from A to A+. Calcalist noted that Moody's itself raised Israel's credit rating to A1 in April of 2008.
Last year, said the report, representatives from Moody's who were on their annual visit to Israel said that Israel's credit rating balances between its economic and financial power and the geopolitical challenges it faces.
The report also said that during his meeting with Moody's representatives, Steinitz outlined the factors which support raising Israel's credit rating. These include the fact that Israel has been demonstrating high growth rates and low unemployment, the major revenue that is expected from the discovery of natural gas in the region, and Israel's ability to cope with the global economic crisis in the years 2008 and 2009.
On Sunday, the board of directors of the Israel Electric Company approved an agreement to buy natural gas from the Tamar partnership operating off Israel's Mediterranean coast.  
Calcalist noted that the Ministry of Finance believes that a rise in Israel's credit rating by Moody's, along with the previous raising by S&P, will bring to a jump in the volume of foreign investments in Israel.