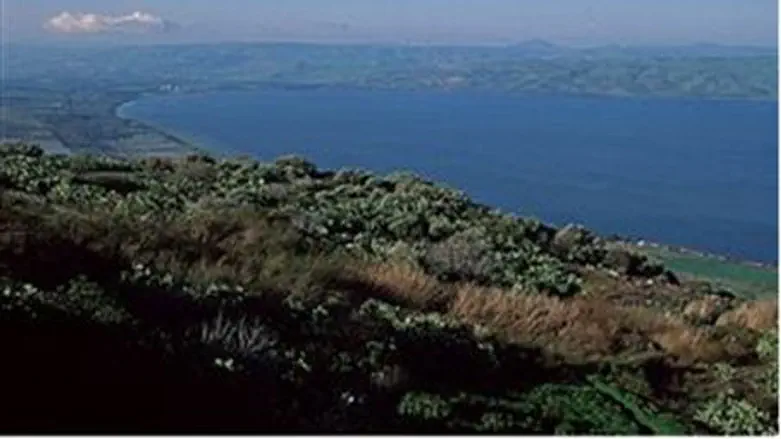 The Kinneret
Israel news photo: Flash 90
Tremors shook the Israel's north at 13:12 on Thursday. No injuries or damage following the earthquake.
Israel's Geophysical Service reported that the earthquake measured  3.1 on the Richter scale. The epicenter was east of Lake Kinneret. A number of communities in the area reported having felt the quake.
Last December, tremors were felt in Nahariya, Metulla, Kiryat Shmona and Tiberias. Seismologists said then that the epicenter was in the region surrounding the Kinneret and was recorded at 3.8 on the Richter scale.
Israel has a system for forecasting and early detection of earthquakes, but officials have yet to connect it to the national civil alert system.
The civil alert system informs residents of security and safety threats by "beeper" as text or an alarm.
The earthquake detection center would is to detect the seismic waves generated by an earthquake and its focus.
Experts say it could provide early warning of up to a minute and a half, allowing citizens to find a safe place to ride out the quake.
While the recent quakes have been relatively weak, seismologists say Israel could experience a much larger – and potentially damaging quake – at some point in the future.