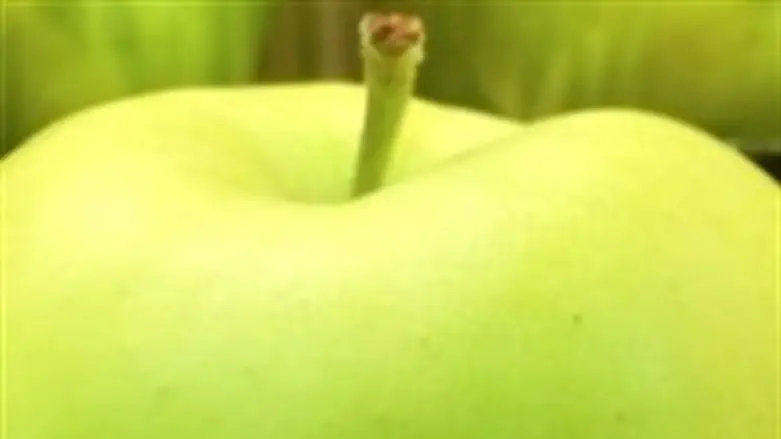 Golden Apple
Just Add Flax
Diabetes is on the rise, growing to epidemic proportions.  The number of Israelis with diabetes – today there are 500,000 diagnosed and an equal number as yet undiagnosed or with pre-diabetes – is estimated to double to two million by 2025.  Medical professionals are aware that the best way to treat diabetes is through prevention methods. 

This includes educating awareness towards the importance of a healthy lifestyle.  To show the significance of lifestyle and diet one only has to look at the statistics.  Jews who made aliya from Ethiopia have seen a rise in the rate of diabetes from 0.4% to 16% due to significant lifestyle and dietary changes. 

Those who do not suffer from diabetes are still impacted by the disease through our health insurance plan, the economic cost of diabetes in Israel is around 10,000,000 NIS,  about 20% of the total national health expenditure.
Israel is not alone.  Globally,  the number of diabetics, the majority suffering from Type II diabetes,  has risen from 153 million in 1980 to 347 million in 2008; the figure is expected to rise to 472 million in 2030.  Complications from diabetes affect the kidneys, eyes, nervous system, blood vessels, heart and lower limbs.
While eating refined grains is directly linked to diabetes as it causes blood sugar levels to soar which in turn stresses the pancreas and causes it to fail to produce enough insulin, a more holistic approach is to view all aspects of the diet.  Chinese medicine sees the over consumption of animal products as leading to a protein carbohydrate imbalance which then leads to a desire for refined grains and sugars. 

While it is easy to scoff at this notion which is contrary to popular Western beliefs, sometimes seeing (or rather feeling) is believing.  Try eating one meal of brown rice and vegetables and a second meal of steak and salad.  After the steak and salad most people will crave a sweet either immediately after the meal or certainly within an hour or two of eating when a feeling of fatigue hits. 

On the contrary, the lighter meal of brown rice and vegetables can sustain for hours, keeping our blood sugar level, without a dip in energy, loss of focus, signs of fatigue, or sugar cravings.
With all that said and done, sweet foods are wonderful.  Healthy sweet foods energize and relax the body, the nerves, and the brain.  A celebration is not a celebration without something sweet.  The question is, what is a healthy sweet.  The healthiest sweeteners to use in desserts are stevia (which actually balances blood sugar), rice syrup, and barley malt.  Both the rice syrup and the barley malt, (products found in your local health food store) are naturally processed sweeteners which are 50% maltose as opposed to the high sucrose sweeteners which disrupt our blood sugar levels.
The recipe below, in honor of the celebration of tu be'shvat.  The celebration of the renewal of life in nature should remind us that our bodies are not meant to be taken for granted.  Each and every day is a renewal of life.  Our gratitude for the miracle of life should extend to what we allow to enter our bodies and our souls on all levels.
Ingredients:
4 golden apples

1 tsp cinnamon

4 tbsp rice syrup/barley malt

2 tbsp ground almonds

lemon juice

Pre-heat oven to 180 C
Core the apples and coat the hollow with the lemon juice to prevent the flesh from turning brown.  Place in a baking dish
Mix together the cinnamon, almonds,  and the rice syrup/barley malt.  Generously fill the apples with the mixture and then place in the preheated oven for 30-40 minutes or until the apples are completely soft.
Serve warm.
Serves 4.
Sima Herzfeld Navon is a Nutritional Healer and teaches healthy cooking classes.