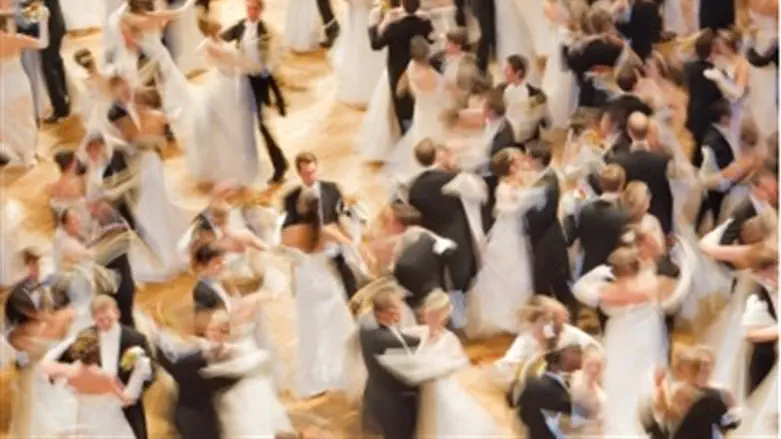 Austrian Fascists danced on Holocaust Day
Israel news photo: Hofburg.com
Approximately 3,000 fascists, including Marienne LePen, "celebrated" Holocaust day at an annual dance while the United Nations remembered its horrors.
An equal number of demonstrators protested the annual ball in Vienna Friday, and hundreds of police, backed by helicopters, kept the two groups apart as they marched in the streets.
The annual Wiener Korporationsring (WKR) event took place at the Hofburg palace, the former imperial residence, on International Holocaust Remembrance Day. It was attended by Le Pen, head of the right-wing National Front in France, and Heinz-Christian Strache, head of Austria's far-right Freedom Party (FPOe). Swedish and Flemish right-wing leaders also were present as well as members of Germany's far-right Republikaner party.  
The German NPD party maintained that it was a coincidence that the annual event was on the same day as Holocaust Remembrance Day and insisted that not everyone at the dance was an extremist,
However, UNESCO thought otherwise, called the inclusion of the ball on its cultural heritage list a "major mistake" and erased the annual tradition from the list. The authority responsible for the palace also said that next year, the fascists will have to find another place to stage the event.