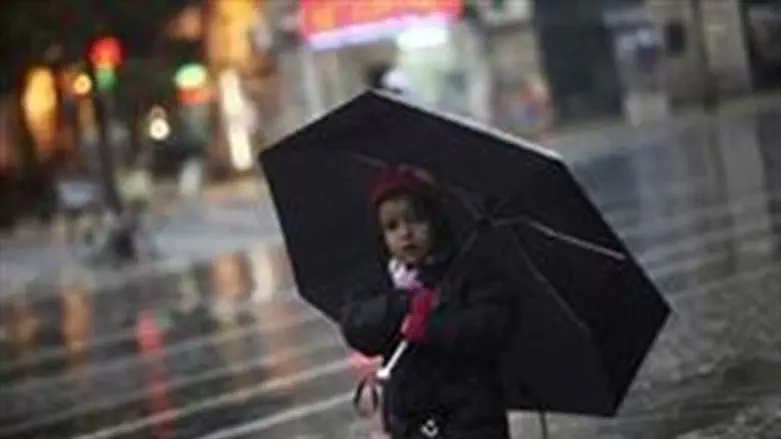 Rainy days
Israel news photo: Flash 90
The blessing of winter rain helped raise the water level of Lake Kinneret (Sea of Galilee) 8.5 centimeteres (3.3 inches) over the weekend after a rainy week in Israel.
Even after all the rain, however, Israel's Mekorot national water company is still not pumping water out of the lake. Instead, the company is using reservoir, aquifer and reclaimed water during the winter months.
The waters of Lake Kinneret are still standing at more than four meters (13.1 feet) below its optimum level.
The normal surface level of the lake is at 214 metres (702 ft) below sea level, the lowest freshwater lake on Earth and the second-lowest lake in the world after the Dead Sea, a saltwater lake.
It will be cloudy with scattered showers in most areas across the country on Monday, with a risk of flash floods in eastern and southern streams, according to the National Meteorological Service.
Showers are expected to continue from time to time in the north on Tuesday, with gusty winds. Showers with scattered storms in the north and central parts of the country are in the forecast for Wednesday, with strong winds and snow predicted in the Mount Hermon area. Scattered showers and dropping temperatures are expected for the Negev.
Please join us in prayer for a continued rainy season in the Land of Israel!