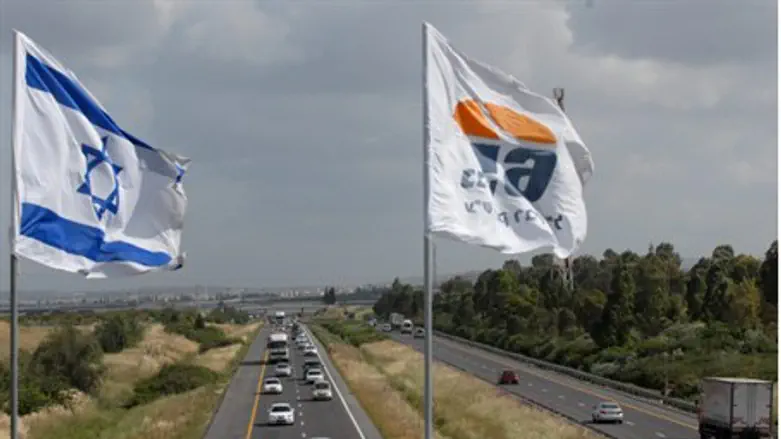 Highway 6
Israel news photo: Flash 90
Thousands of Israelis and tourists travel daily on the north-south high-speed toll road highway that stretches from Zichron Yaakov, twenty minutes south of Haifa, to several miles north of the Negev city of Be'er Sheva.
There are two rest stops in each direction, including a gasoline station and restaurants.
Dudi Engel initiated the idea to encourage motorists to stop for the afternoon mincha prayers and wrote through the email lists in Israel that he wants to begin having a permanent minyan – quorum of 10 males at least 13 years old –15 minutes before sunset at the rest stops.
"Every day, I see people scattered along the shoulders of the highway or at the rest stops just before sunset without a minyan, endangering their lives." This idea also allows people to fulfill the mitzvah to pray in a public quorum and to recite certain prayers that may not be recited when alone.
Engel told Arutz Sheva, "Anyone who wants to return from Be'er Sheva to the center of the country needs to leave work after mincha, resulting in his arriving home at a late hour. " He said the daily minyan is being established at the four rest stops.
Further information and comments are available in the Hebrew-language Facebook site.
The idea of commuter prayer groups already exists on the Beit Shemesh-Tel Aviv trains for morning prayers, while in the greater New York area, it has been de rigueur in highway rest areas and on commuter trains for years.