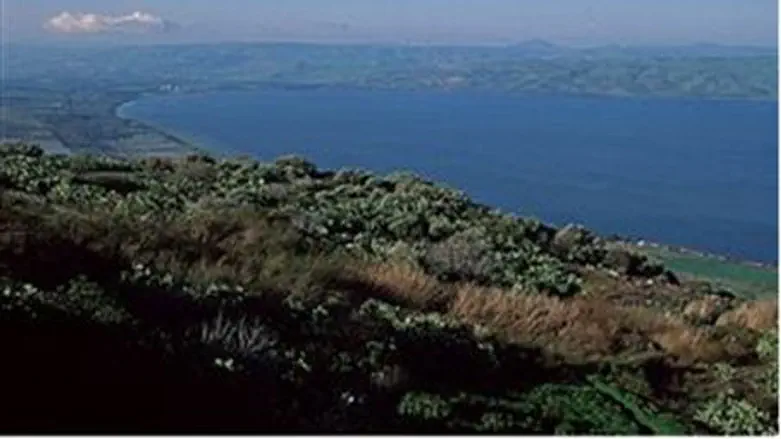 The Kinneret
Israel news photo: Flash 90
The water level in Lake Kinneret -- the Sea of Galilee -- has risen by 0.6 inches in the last 24 hours, after a week in which there were more increases, with rains that fell in the north.
Just one day earlier, rain storms together with the flow of the Jordan and Golan rivers had raised the level of the lake by another 0.8 inches, bringing it to about 700 feet below sea level.
Last weekend, a snow storm in the north allowed operators to open the slopes at Mount Hermon to skiers for the first time this season, with a little over 3 feet of snow cover on the lower slope, and 1.5 meters (5 feet) on the upper slope. Heavy rain drenched the entire country from north to south as well, raising the level of the Kinneret by 4.3 inches.
As of Thursday, Jan 19, the level stood at 14.6 inches beneath the red line, the recommended level at which water should no longer be drawn from the lake. It is still above the black line, set at 215 meters below sea level, a point at which it is considered dangerous to pump water from the Kinneret.
Israel began last summer with the water level standing at 16.9 inches above the red line -- at 213 meters below sea level. Approximately 15 feet of water is still needed to fill the lake, and to bring the Jewish State back to its former non-drought status.
Please keep praying for a rainy winter in Israel!