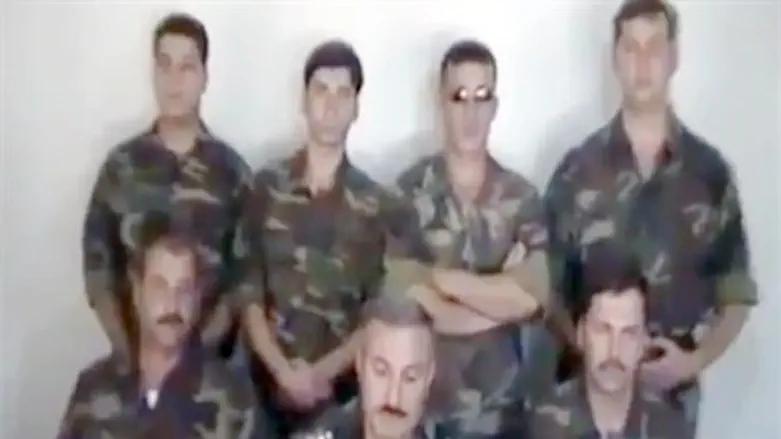 SFA Leaders
SFA Photo
The anti-regime Free Syrian Army says its operations are hindered by "weak" financial backing and tenuous support from its Turkish hosts.
Speaking to the London-based Asharq Al-Awsat on condition of anonymity, a senior FSA commander said most of the insurgency's funds come from "ordinary Syrian citizens" rather than wealthy expatriots.
"we obtain these weapons from a number of sources, and this includes defectors who bring weapons with them, as well as from successful attacks [on the Syrian army], whilst we also purchase a large proportion of our arms from the pro-regime Shabiha militia," he said.
"They [the Shabiha militias] are using the current situation to their advantage, selling their weapons at very high prices. For example, one RPG costs 500 dollars, whilst an AK-47 costs 1,000 dollars," he explained.
"If the FSA had greater capabilities the situation on the ground would be very different, and we would have overthrown the regime by now" the officer insisted.
FSA fighters have, to date, only been equipped with light weaponry, such as rocket propelled grenades, squad weapons, and AK-47s. 
The officer also told Asharq al-Aswat that support from the FSA command's Turkish hosts had been nebulous at best.
"Turkey's position, until now, remains unclear, and this is something that will negatively impact on the Syrian revolution in general and the FSA in particular," he said.
"At a previous phase, we resorted to opening a bank account [in Turkey] to receive financial aid, but we were surprised when [Turkey] closed this after only a few days and prevented us from receiving financial support in this way," he said.
FSA forces have been primarily described in the media as being Syrian army defectors from the Sunni sect, but the officer stressed the organization was not officially Sunni.
"A number of FSA soldiers and elements are Druze," he explained, adding that he expected Alawaite officers to join the insurgency in coming days.
He also dismissed charges from the Assad regime that the FSA was in league with Al-Qaeda, saying, "we continue to work to reach a free and democratic civil Syria; this is why we refused, and continue to refuse, to work with a number of organizations whose members have said they are prepared for jihad in Syria."
At the same time, the senior FSA commander saud the divisions between the armed insurgency and Syrian National Council stem from a lack of clear vision and leadership from the civilian council.
"The SNC lacks a clear strategy, its position is weak, and it has not lived up to the responsibility that has been placed in it…this is having a negative impact on the Syrian street and the revolutionary youth who have begun to lose patience with the SNC," he said.