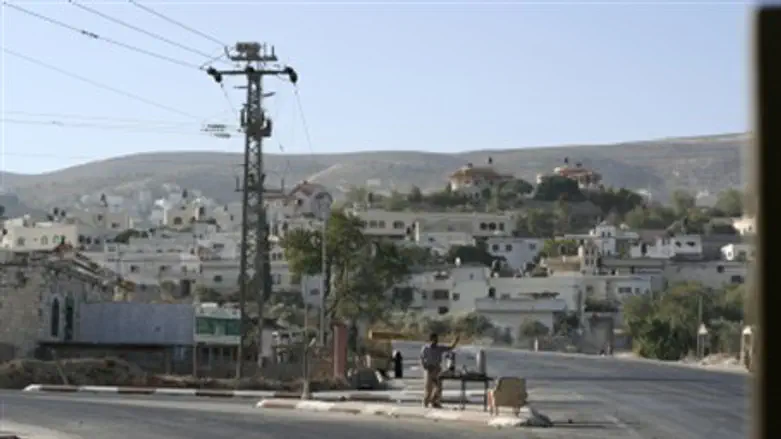 Jenin
Israel news photo: Flash 90
Zakaria Zubeidi, the former Fatah leader in Jenin, turned himself to the Palestinian Authority on Thursday evening.
Earlier, Zubeidi told the Ma'an news agency that Israel had canceled his pardon and instructed him to hand himself in to the Palestinian Authority (PA).
Zubeidi, who headed the Al-Aqsa Brigades during the murderous terror war launched by the PLO in 2000, told the PA-based news agency he had stuck to all the conditions of the amnesty deal granted him by Israel three years ago.
However, he said, Israel informed PA security forces on Thursday that Zubeidi's pardon had been revoked, and that Israeli forces would detain him if he did not turn himself in.
Zubeidi was admired by an Israeli woman, Tali Fahima, who crossed the lines to accompany him when he was wanted by the IDF. Fahima, who served jail time for treasonous activities in the service of Fatah, has since been released and converted into Islam.
Arutz Sheva has asked the Prime Minister's Office to comment on the report.