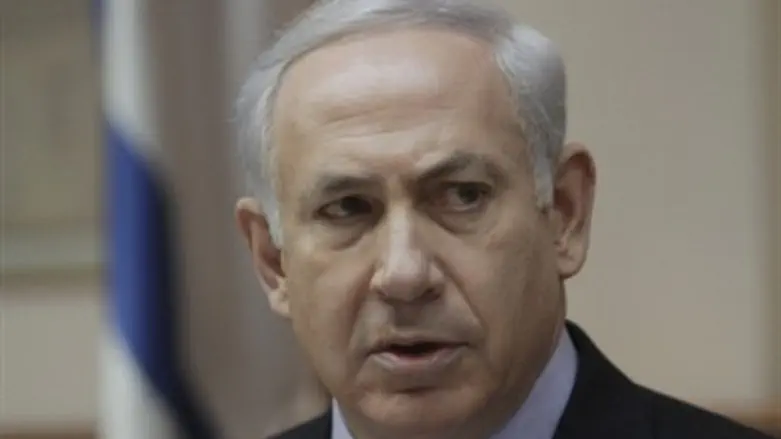 Binyamin Netanyahu
Israel news photo: Flash 90
Prime Minister Binyamin Netanyahu said Sunday that if Hamas joins the Fatah-led Palestinian Authority (PA) government, Israel will not be able to negotiate with the PA.
Speaking at a conference of Foreign Ministry delegation heads, Netanyahu stressed: "We are prepared to meet the Palestinians at any time and place."
"The Palestinians will have to recognize the state of Israel as the nation-state of the Jewish people," he said, but added: "This is not a precondition for negotiations."
The prime minister said that if a PA state in Judea and Samaria is ever established, he is not prepared to let it turn into "what happened in Gaza and Lebanon."
In both Lebanon and Gaza, Israeli pullouts in 2000 and 2005, respectively, created a vacuum that was filled by Islamist terrorist groups Hizbullah and Hamas.
The head of the Hamas's political bureau, Khaled Mashaal, met with PA chairman Mahmoud Abbas last week in preparation for Hamas's joining the PLO.