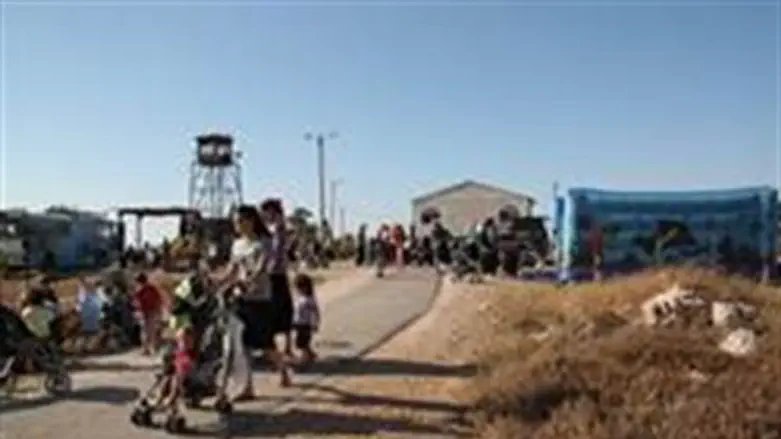 Esh Kodesh
Israel news photo: Flash 90
Dozens of detectives from a police crime unit Sunday morning arrested seven girls, six of them minors, for alleged 'price tag' vandalism.
The same girls, all of them residents of Samaria, were arrested two months ago and then released on condition that they stay away from the eastern Binyamin in Samaria for one month.
Police suspect they were involved in vandalism of IDF property and Arab olive groves in alleged "price tag" retaliations for the destruction of Jewish homes in Judea and Samaria.
Police previously arrested them after a confrontation with authorities who the girls feared were planning to demolish their small community.
The girls also were questioned for an incident involving the ransacking of an army tent near Esh Kodesh. They allegedly ransacked the tent after a confrontation with soldiers.
One lawyer from the Honenu legal action organization, which is trying to win the release of the girls, charged the police with conducting "false arrests." The attorney explained, "The events [for which they are being questioned] happened two months ago, and the girls already had been arrested and freed with police consent.
"Now, the criminal unit gets involved" even thought the charges are relatively minor. "How does a case like this get into the hands of an elite police unit that deals with mafia crimes?"
Sources who know the girls told Arutz Sheva that the special police unit established to probe "price tag" activity is making a mockery of itself.