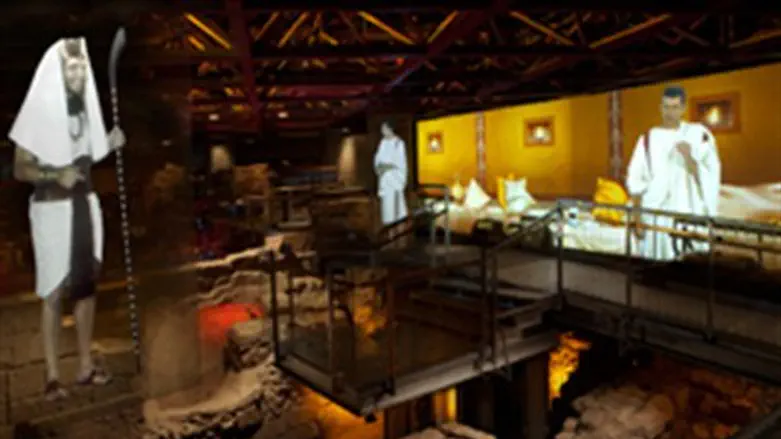 New Jaffa visitors' center
Israel news photo: Uri Ackerman
The Old Jaffa Development Company has launched its brand new visitors' center, which presents the stories of Jaffa (Yafo) in the heart of the old city's Kikar Kedumim (Kedumim Square).
The visitors' center is located underneath the busy square and is, in fact, a large archaeological space which presents the history of the city from the time of the Bible to the present day.
"Jaffa is the oldest port city in the world which still works," Eyal Meirovitz, Manager of the Old Jaffa Tourism Center, told Arutz Sheva. He noted that the purpose of the new visitors' center is to bring the history of the city to life while connecting it to the future.
In order to do that, he said, "We built new galleries, we opened a new visitors' center. We tell the stories of the history of the city from the time of the Bible, the Ottoman and Roman Empires, and the Egyptians in Jaffa."
Meirovitz noted that the city of Yafo attracts so many visitors because it "was the main port of the Holy Land. It was the gateway to the Holy Land. If you wanted to travel to Jersualem you had to pass through the port of Jaffa. Herzl, Ben Gurion, and Rabbi Kook all visited Jaffa in their lifetime. Everyone came to Jaffa and from here people went to Jerusalem and to other places."