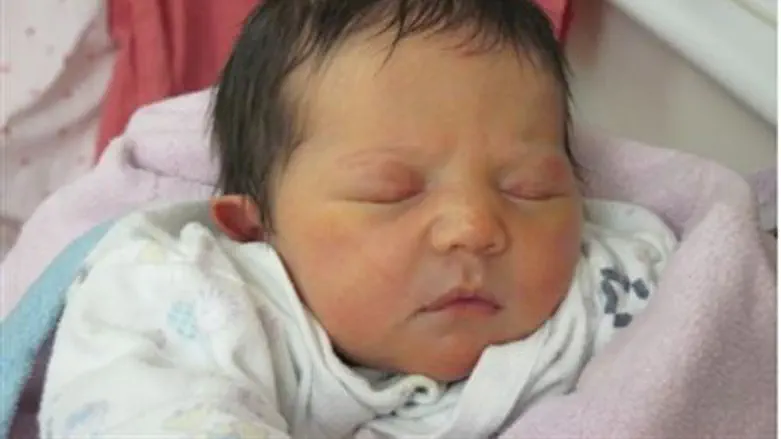 Hadas Fogel (z"l)
Israel news photo: Flash 90
A military court Monday convicted Amjad Awad for murdering five members of the Fogel family. He will be sentenced later.
His cousin Hakim Awad is serving five life terms for the slaughter of Rabbi Ehud Fogel, his wife Ruth, and three of their six young children, including an infant, on a the Sabbath eve in Itamar in northern Samaria.
Both terrorists were in their upper teens at the time of the brutal killings that sent shock waves around the world.
The murderers confessed to their crimes and Hakim expressed no regrets for the slayings. Amjad entered the courtroom smiling, and nationalist activists, including National Union Knesset Member Dr. Michael Ben-Ari, called for the death penalty.
The teenage terrorist was convicted on five counts of murder, weapons trafficking and conspiracy to murder.
He and his cousin infiltrated the community by cutting through a security fence. They broke into a house whose family members had traveled for the Sabbath and stole a semi-automatic M-16 rifle, protective vest and ammunition. The terrorists then opened a window of the Fogels' home, which was next door, and entered through it. They used a knife and their bare hands to murder the victims, except for Ruth, who was shot to death.
Two other children escaped death, apparently because the terrorists, who lived in a neighboring Arab village, were in a hurry to flee. A sixth child was out of the house at the time and discovered the butchery when she returned home about an hour after the terrorists had fled.