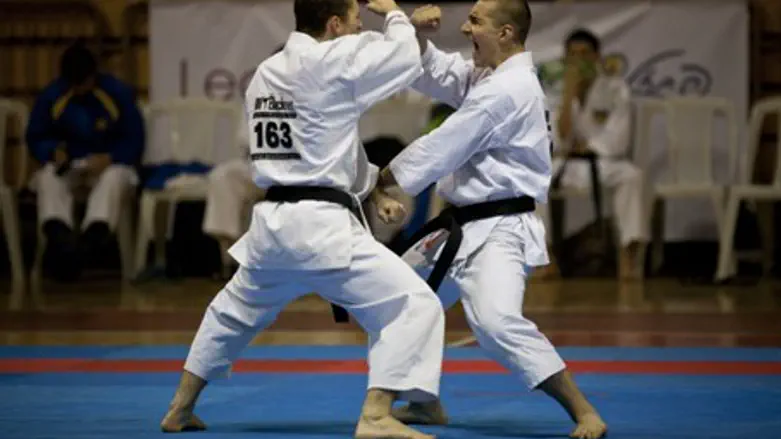 2011 European Traditional Karate Championship
Israel news photo: Flash 90
The city of Jerusalem and the Traditional Karate Federation of Israel hosted the 2011 European Traditional Karate Championship last Thursday.
It was the first time that the championship, in which some 170 athletes from 15 countries took part, was held in Israel.
The opening ceremony was attended by Mayor Nir Barkat, ambassadors and other dignitaries, followed by the finals in various categories and the awarding of trophies.
"As part of the sports revolution experienced by Jerusalem over the past two years," explained Barkat, "Jerusalem is now part of the map of world cities in which international competitions are held. The demand for major international events has increased and so far we have held the Jerusalem Marathon which was very successful, the Footvolley World Cup and other events."
The city of Jerusalem is curently developing its sports infrastructure and construction has recently begun on a new arena.