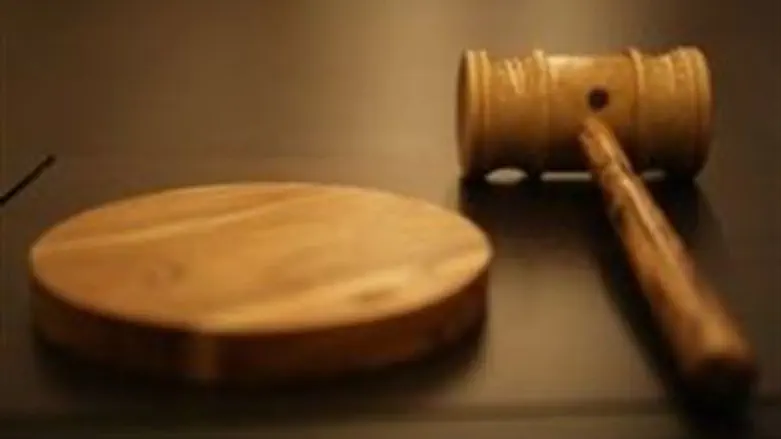 Law and Order
Flash 90
A judge with the Special Tribunal for Lebanon (STL) said Thursday the Hague-backed court tasked with investigating the 2005 assassination of Prime Minister Rafiq Hariri could begin trials at any stage in the investigation.
"There is no need to wait for the entire outcome of the probe to begin the trial," said the judge, who spoke with Lebanon's The Daily Star on condition of immunity.
The judge said a Trial Chamber hearing scheduled for Friday is intended hearing the views of the prosecution and the defense over whether trial proceedings in absentia are appropriate against the accused.
The Trial Chamber, the judge added, would also brief the two sides about the proceedings the case of in absentia trials -- which are considered a gross violation of a defendant's right to due process in most common law legal systems. In those systems it is generally accepted a defendant has the right to confront his accuser and answer charges against him.
Friday's Trial Chamber comes after the STL issued its first set of indictments against four Hizbullah terrorists in late June. Authorities have failed to arrest the four – Salim Jamil Ayyash, Mustafa Amine Badreddine, Hussein Hassan Onessi or Assad Hassan Sabr – in spite of what security commanders have described as "daily" searches for them.
"If the proceedings were found to be appropriate, then the court will set a date for in absentia trials in the coming days," the judge added.
However, STL Prosecutor Daniel Bellemare has said it would be "premature" to start the in absentia trial of the four Hizbullah members charged with the 2005 assassination of five-time Prime Minister Rafiq Hariri. 
In a submission to the court ahead of Friday's hearing, Bellemare said that more time was needed for Lebanese authorities to apprehend suspects -- and that an in abstentia trial would be "premature." Bellemare said that "Not enough time has been allowed for the Lebanese authorities to affect the arrests of the four accused and not enough has been done to affect the arrests because the Lebanese authorities have either been unable or unwilling to do so."
But, in a rare glimpse into the unorthodox workings on the Hague-backed tribunal, the judge said Bellemare's comments were merely his personal opinion and that the STL was not obliged to adhere to them.
The judge added, "If new indictments were issued they would be added to the main case. There is no need to wait for the entire outcome of the probe to begin the trial."
The judge's comments raised eyebrows in some legal circles as most legal systems rely on prosecutors to determine when to proceed with their case, due to the precarious nation of prosecutions conducted without all relevant facts being determined.