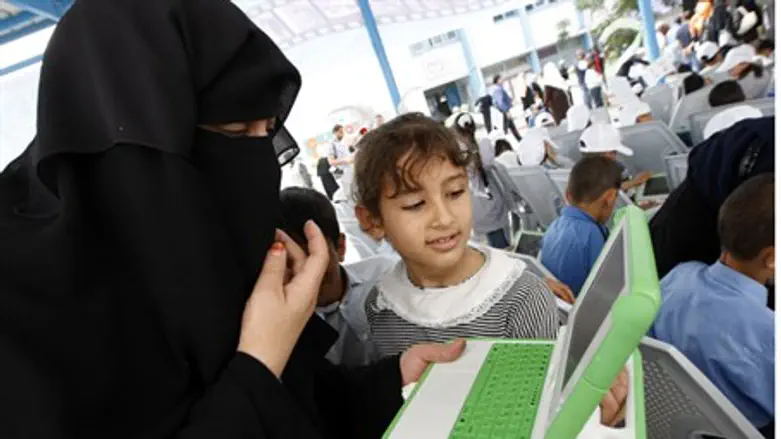 UNRWA school in Gaza
Israel news photo: Flash 90
Prime Minister Binyamin Netanyahu, not the Obama administration, is behind a push to continue U.S. funding for Hamas-linked schools in Gaza, says investigative journalist David Bedein, head of Israel Resource Review.

"The aid is being renewed not due to the policy of the Obama administration or a decision from Congress, as has been reported in the Israeli media, but at the initiative of Israel's government," he declared.

In an interview with Arutz Sheva, Bedein explained that he has spoken to many members of Congress, and has repeatedly been told that they agree U.S. aid should not go to Gaza as long as incitement against Israel continues – but that Israel's government has been pressuring them to send it anyway.

"We showed them proof of incitement in schools and in the media, of the cooperation between UNRWA and Hamas," Bedein recalled. "But a very strong Israeli lobby pushed to have aid reinstated unconditionally."

The funding is going largely to Gaza's school system – where children are taught to seek the "right of return" to Israel and textbooks openly call to destroy the Jewish State, Bedein said.
In the UNRWA school system, he noted, roughly 90% of teachers are affiliated with Hamas.

The reason Israel undermines attempts to pressure UNRWA, Bedein said, is "a clear financial conflict of interest." Gaza is a major market for Israeli products, and Israeli firms are heavily involved in projects involving the Palestinian Authority, he explained.