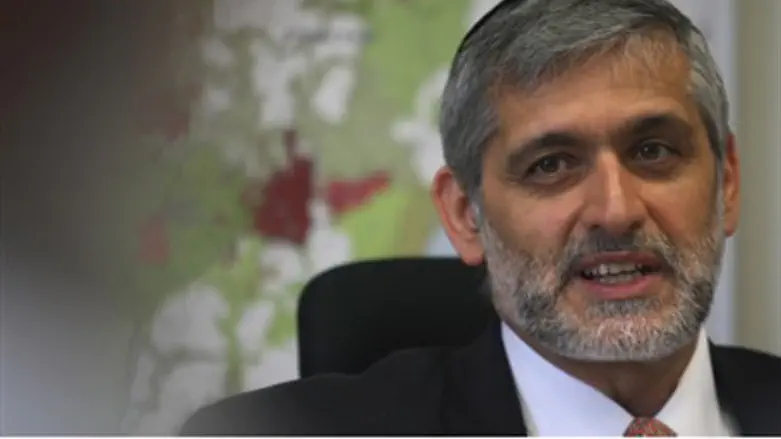 Eli Yishai
Israel news photo: Flash 90
Shas chairman and Minister of Interior Eli Yishai delivered a message of foreboding to the Sephardi-hareidi religious movement's activist leadership Sunday, saying that he had trouble sleeping at night thinking about Israel's security situation.
"The nation of Israel is not redeemed except through making teshuva [finding G-d]," he said in a conference at the Kinar Hotel in northern Israel. "If we want redemption in this difficult and complex time… it is better not to say how complicated and how complex it is and how much sleep we lose over it."
"It's difficult to sleep at night when you know what is going on," said the minister, in an uncharacteristically dramatic statement. "Remember the Second Lebanon War, how many missiles there were – the entire North ran away. Imagine the North, Center and South… I do not want to scare anyone, but the missile array of Hamas, Hizbullah and the Syrians, the approximate number of long and short range missiles approaches 100,000 missiles. Try to calculate G-d forbid what that can do."
"And here, more and more people understand what we like to say – 'We have no one to trust except our Father in the Heavens.'"
Yishai also said that bureaucracy – especially legal bureaucracy – had taken over the systems of government in recent years in a way that made it nearly impossible for ministers to implement decisions and set policy.