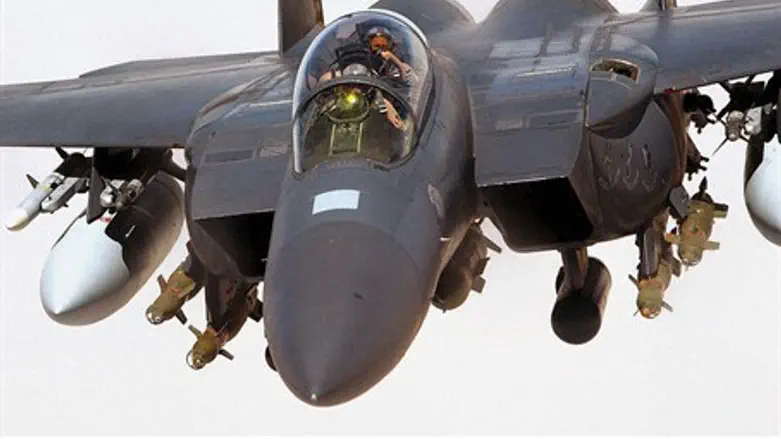 F-15E Strike Eagle
USAF Photo
An IAF warplane on Wednesday had to make an emergency landing shortly after takeoff when a bird was sucked into its engine, according to the IDF spokesman's office.
The F-15 fighter took off from Israel Tel Nof air force base on a routine training flight. The pilot successfully landed the plane with no injuries reported.
The F-15 Strike Eagle, known as the Ra'am ("thunder") in Israel, is a two-seat, twin-engine air superiority fighter first produced by the United States in 1972.
The fighter, in its current F-15E incarnation, is considered one of the most capable all-weather strike fighters in the world and is more than capable of flying with only one Pratt & Whitney F100-PW-229 engine operating
Israel operates both F-15E and the uniquely modified F-15I versions of the fighter out of the Tel Nof base.
The F-15 I, which uses the base F-15E as a platform, has avionic systems specifically designed to meet Israeli requirements – including dedicated night-strike systems, domestically developed electronic warfare systems, and targeting systems that can be slaved to the crew's helmets.