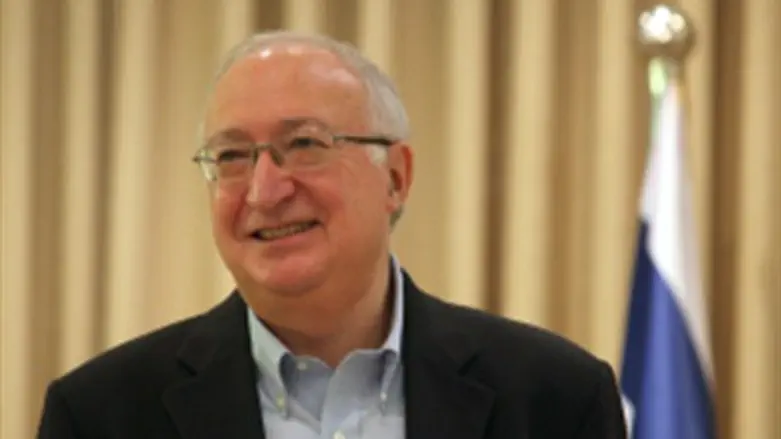 Professor Manuel Trajtenberg
Israel news photo: Flash 90
Statements by Trajtenberg Committee head Manuel Trajtenberg are nothing short of a blood libel against the hareidi-religious community, says MK Rabbi Yisrael Eichler, head of the United Torah Judaism (UTJ) party.

"Prime Minister Netanyahu's emissary portrayed us as a community that does not share the burden, does not work and does not pay taxes," he said.

Trajtenberg ignored the problems facing hareidim who want to work, he continued. Referencing the Bible, he said, "We haven't been given straw, and they tell us to make bricks."

One major issue facing the community is the government's refusal to recognize hareidi-religious education as equivalent to secular education, he explained. Hareidi workers are blocked from higher positions due to demands for "irrelevant academic degrees," he argued, while the "rigorous" training provided at hareidi institutes of higher learning such as women's seminaries is ignored.

"A government that keeps the hareidi community from earning a living with decrees regarding secular education should not dare to preach to most loyal Jewish community in the land of Israel," Eichler declared. The government relies on hareidi support, but does not leave community members with job options, "not in the banks, not in clinics, not in high tech," he said.

Eichler argued that the number of hareidi men who learn Torah full-time once they have reached the age when most Israeli men are working is "relatively tiny." Those who are the real burden on public resources are "the army of bureaucrats and academics who give nothing to the economy," he said. "These extraneous bureaucrats cost the taxpayer billions of shekels in salaries each year," he added.

Torah learners, on the other hand, are supported largely through donations, not taxpayer money, he noted. Much of the money they are given goes to the government in the form of sales tax, he added.

Eichler said the reason for Trajtenberg's accusations appears to be a desire to defend the government against criticism. "It's a known Czarist trick, 'hit the hareidim and save your government from the rage of the masses,'" he said.