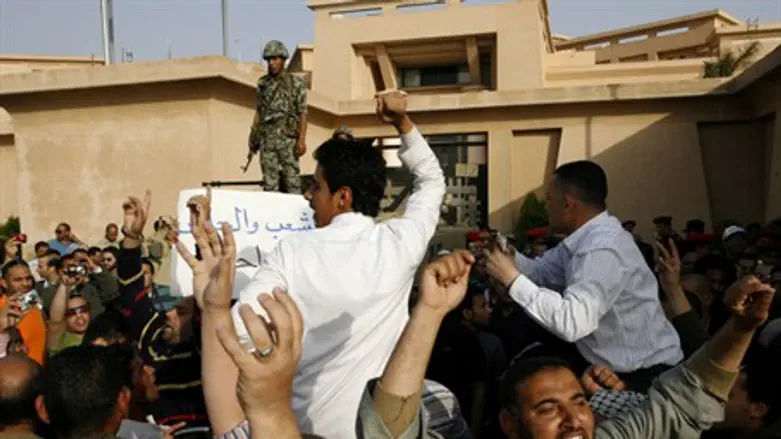 Riot at Israeli embassy in Cairo
Israel news photo: Flash 90
Suspects in the break-in of the Israeli embassy last week said they were paid by a millionaire, the Egyptian newspaper Al Ahram reported Sunday.
It said the unnamed millionaire paid youth up to $2,000 each to break into the embassy nine days ago and try to attack six guards in a fortified room. The guards were rescued at the last minute by Egyptian commandos, who dressed them up in Arab garb to make a safe getaway.
Judicial sources told the newspaper that the "benefactor" picked the attackers up from three different areas in Egypt the night before the attack.
Three luxury buses, each one carrying approximately 50 people, drove them for about half an hour to a private farm, where they were told to take revenge on behalf of Egyptians killed during the multi-prong terrorist attack north of Eilat last month.
The paid-to-riot crowd enjoyed a lavish dinner and then received envelopes containing cash.
Egypt has blamed the riot on outside agitators.