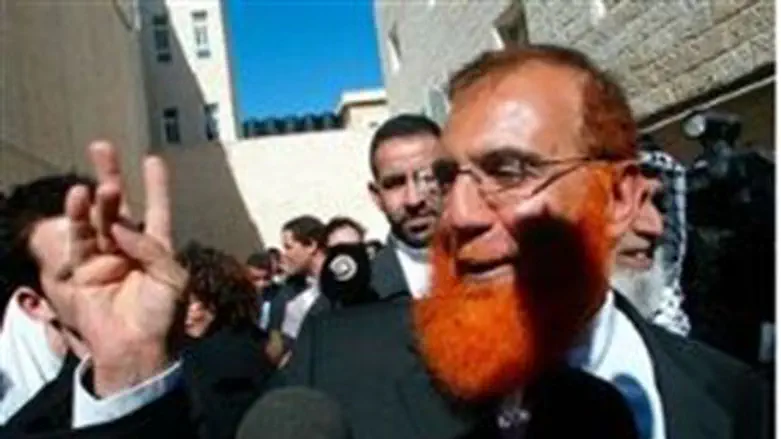 Abu Tir
Israel news photo: Flash 90
An IDF team on Tuesday arrested Muhammad Abu Tir, a Hamas delegate to the Palestinian Authority "Parliament" at his home in the village of Akeb, north of Jerusalem.
Abu Tir, a senior member of Hamas, previously was arrested and jailed shortly after the abduction of IDF soldier Gilad Shalit, who was seized by terrorists in a 2006 incident that left two other Israeli soldiers dead. 
Abu Tir was released in June 2010 and his Israeli ID was taken away from him – because by participating in the PA elections he was deemed to have forfeited his Israeli citizenship. He was then expelled from Jerusalem,
but was caught and put on trial again
when he disobeyed the terms of his release. 
Last December, the State Prosecution struck a deal with him, which involved a suspended sentence of four months in jail valid for three years, should he enter Israel illegally again.