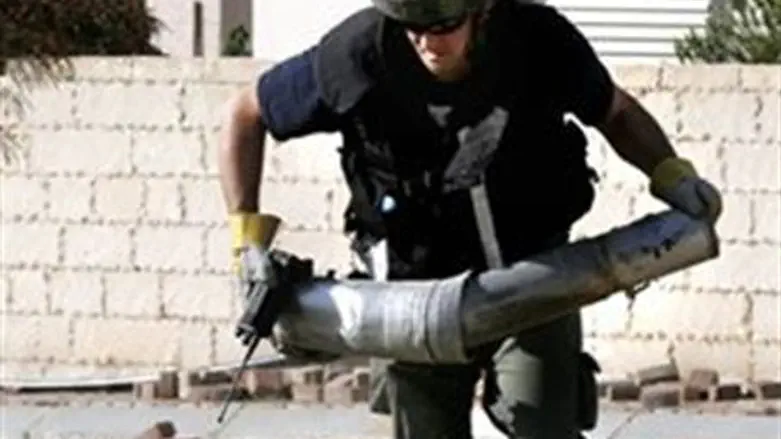 Kassam rocket
Israel news photo: Flash 90
Terrorists in Hamas-controlled Gaza attacked a Western Negev community Monday night, and the IDF immediately retaliated.
No one was injured, and there was no property damage in the Kassam missile attack in the Sha'ar HaNegev region, which includes Sderot.
The IDF confirmed a direct hit on a weapons manufacturing site in its retaliation, which has become long-standing policy after every rocket firing on southern Israel.
The number of missile strikes from Gaza has dropped in the past few days, but the total for the month of August was more than three times higher than in July.
After the Sharon government ordered the exit of all Israeli soldiers from Gaza as part of the "Disengagement" and expulsion policy, then-Defense Minister Shaul Mofaz said Israel would not allow "even one rocket" attack.
Hamas and allied terrorist groups have fired thousands of rockets since then and have penetrated closer than ever to metropolitan Tel Aviv.
Home Front Command chief Major General Eyal Eisenberg warned Monday, "We discovered a new weapon," referring to an advanced rocket that is so powerful that people should "hide under two roofs" instead of just one.