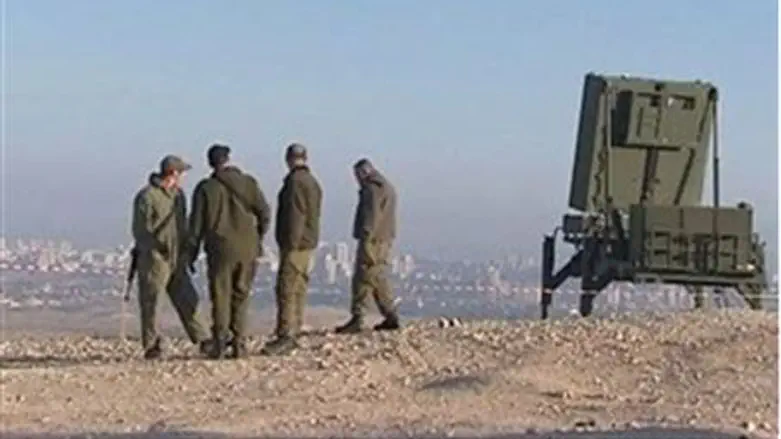 Iron Dome
Arutz Sheva: IDF Spokesperson's Office
Residents of the port city of Ashdod have just joined their counterparts in Be'er Sheva and Ashkelon under the protection of the Iron Dome anti-missile system.
A new battery has been deployed in the Ashdod area, although the military officials did not release information on the specific location. "The Iron Dome system is still in its initial operational stages," said the IDF Spokesperson's Office in a statement. "The location of the battery is determined by qualified officials in accordance with the volatile security situation.
Ashdod Mayor Yechiel Lasri praised the installation as a portent of good tidings for the new year.
"Undoubtedly, the timing of the deployment of the Iron Dome at the start of the school year is good news, and helps our residents to feel more secure," Lasri said.
However, he warned residents not to become complacent with the installation of the Iron Dome. The system is known to neutralize up to 85 percent of the medium-range missiles that reach the airspace in its coverage area, but not all of them. It can also tell whether a missile is aimed at a populated area or an open field.
"It is important to continue to following the instructions of Home Front command in the event of a rocket attack," Lasri warned.