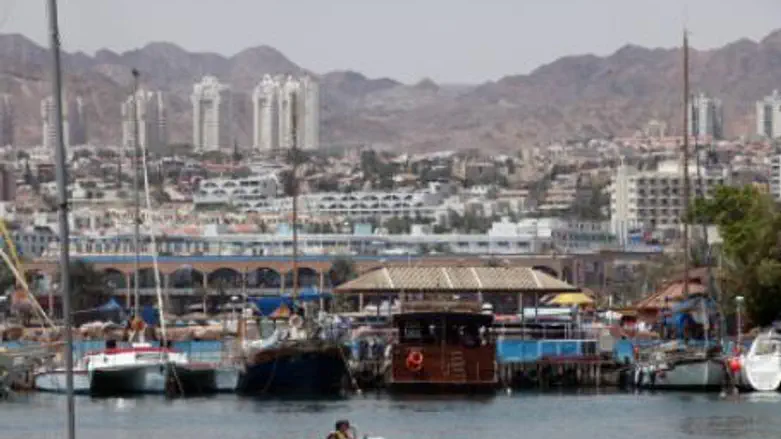 Coast of Eilat
Arutz Sheva: Flash 90
Israeli soldiers and security personnel scoured the Negev Desert Monday night, searching for terrorists in the Eilat area.
The IDF was operating on high alert over the possibility of an attack in the same area in which eight people were murdered and 40 others were wounded in a multi-pronged terrorist operation less than two weeks ago.
The attack, carried out by the Palestinian Authority's Gaza-based Popular Resistance Committees (PRC) terrorist organization, ignited a daily barrage of rocket and mortar attacks launched from Gaza that has since sent families racing for bomb shelters as sirens wail and "Red Alert" is broadcast across southern Israel.
Extra personnel were out in force patrolling the Eilat area Monday night. Instructions were also issued to drivers on the roads on what to do in case of an attack, according to a report broadcast on Channel 2 TV.
In addition, some 1,500 additional Egyptian security personnel were authorized by Israel, a procedure that is part of agreement between the two countries, to enter the Sinai Peninsula to search for terrorist gangs who were reported to be in the area, Voice of Israel state-run radio reported earlier in the day.