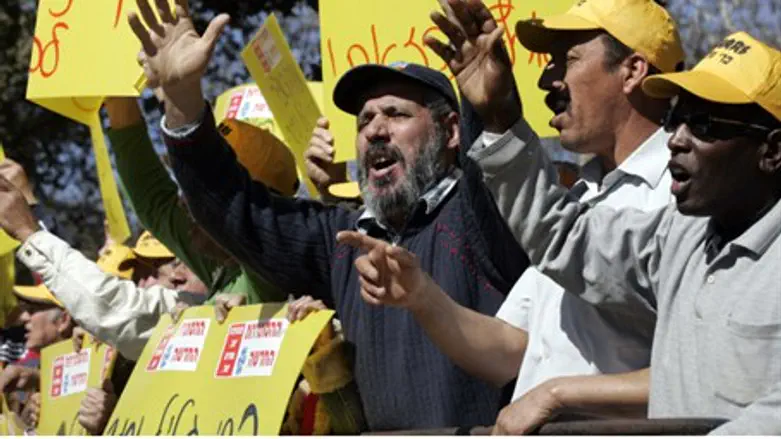 Pri Galil workers rally (archive)
Flash 90
The Pri Galil factory has been saved from mass layoffs thanks to government aid. The Ministry of Industry, Trade and Labor will give the factory millions of shekels.
Managers of the factory, which produces kosher canned food, announced last week that they would be firing 58 workers due to serious financial difficulties.
They accused the government of forcing the layoffs by failing to deliver aid that was promised when the factory was purchased, in a 2009 buyout that saved it from closure.
Several senior figures came out against the layoffs, among them Prime Minister Binyamin Netanyahu and Histadrut Labor Union Chairman Ofer Eini. The latter advised workers who received layoff notices to return the letters to their bosses.
"We will not allow the workers to pay the price for a dispute between the owners and the government," Eini said.
The factory is the sole source of employment for approximately 30% of the residents of Hatzor Haglilit.