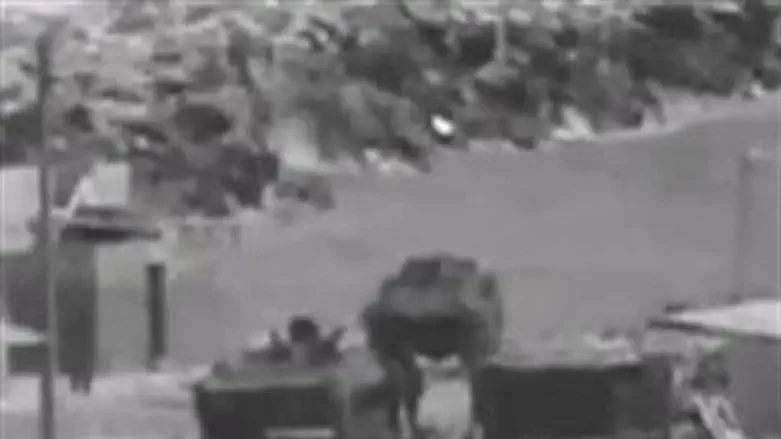 Tanks In Latakia
Screen Capture
The UN said on Monday that thousands of Palestinian refugees have been forced to flee a camp in the Syrian port of Latakia because of the shelling by government troops.
Christopher Gunness, spokesman for the United Nations Relief and Works agency (UNRWA) told the BBC that more than 5,000 of the 10,000 refugees were on the move, adding that at least four people had died.
"We have no idea where these people are, we have no idea how many of them are wounded, are dying, are elderly, are women, are children," said Gunness. He added that some refugees had been told by the Syrian government to leave the camp.
Gunness said the situation in the camp is "alarming" and called on Damascus to grant UNRWA immediate access to the site to establish "what is going on."
Gunness' comments come after on Sunday, UNRWA issued a statement in which it said it is "gravely concerned about the heavy gunfire from Syrian security forces in and around the Palestinian refugee camp situated in the El Ramel district of Latakia."
"According to reports from the camp, there is incoming fire from tanks which have encircled the area as well as fire from ships at sea. The camp itself has been hit and there are reports of deaths and casualties, though poor communications make it impossible to confirm numbers of those killed and injured."
The military assault on Latakia, which began on Saturday, includes Syrian warships and tanks that have been shelling residential districts in the city.
The assault has targeted Sunni neighborhoods of the ancient port city where mounting protests against President Bashar Assad are taking place.