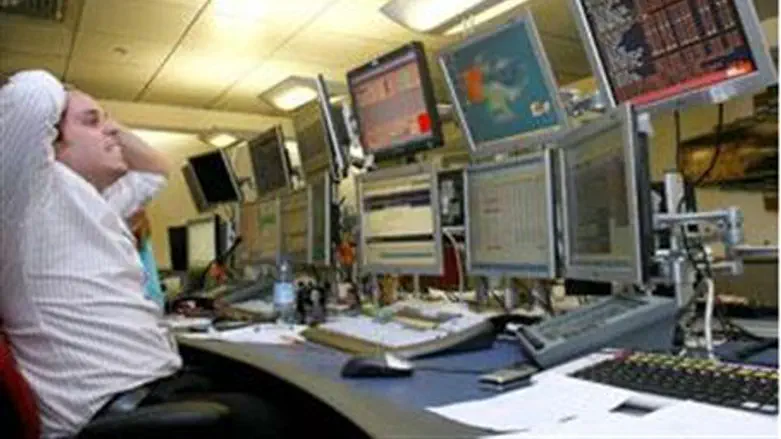 Stock market prices
Israel news photo: Flash 90
Wall Street recorded one of its biggest gains of all time on Thursday, after investors took advantage of a few signs that the economy might just be able to avoid a new recession.
The Associated Press reports that the Dow Jones industrial average went up 423 points, after already falling 634 points Monday, then rising 429 Tuesday and falling again by 519 points Wednesday.
Wall Street rocketed after Cisco Systems said its profit was better than expected, the job market got a little better, and France tried to raise confidence in its shaken banking system.
According to Carlton Neel, who manages about $2 billion as a senior portfolio manager at Virtus Investment Partners, investors are so scared of being late to a rally or a sell-off that they are trading in herds.
"Fear tends to be a much more powerful emotion, and the sell-offs tend to be more violent than the rallies," Neel told AP. "But people are worried about missing the bottom, so you will have a few melt-ups along the way."
The past four days have taken a place in Wall Street history, noted AP. The Dow's losses on Monday and Wednesday were its sixth- and ninth-largest by points, and its gains on Tuesday and Thursday were the 10th- and 11th-largest.
Monday's trading day was also the worst one Wall Street had since the 2008 recession, a fact brought on by S&P's decision to downgrade the United States' credit rating.