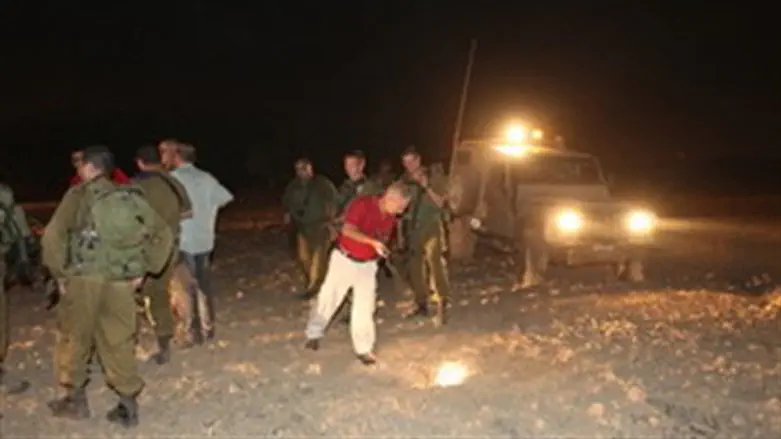 Kassam Impact Site
Flash 90
Gaza terrorists fired a rocket into Israel Thursday evening, as part of their incessant campaign of terror against Israeli civilians. The rocket exploded near a "kibbutz" cooperative community in the Shaar HaNegev area.
Gaza is ruled by Hamas, which wants all Israelis exterminated. 
The remains of three other terror rockets that recently slammed into Israel were located this week. Two of these had a longer range than most of the rockets the Gaza terrorists fire, and struck southwest of Kiryat Gat. The first of these was fired last Wednesday and the second on Thursday. They caused several residents to suffer emotional shock.
The remains of another rocket were located within the Hof Ashkelon local authority. It caused no injuries or damage.
According to an unconfirmed report that has been circulating in recent days, Iran may be behind the recent rocket attacks. An Arab journalist named Muhammad Rajib said that Iran prodded Islamic Jihad terrorists to fire the rockets in order to embarrass Hamas.
Iran is said to be angry with Hamas because of its failure to publicly stand behind Syrian strongman Bashar Assad in his war against protesters.