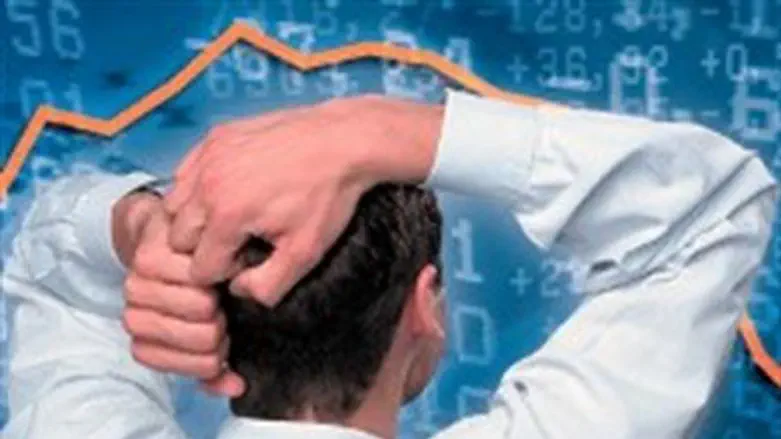 Stock market epileptic?
Israel news photo provided by Tel Aviv U.
Despite a recovery on Tuesday, brought on by the Federal Reserve's announcement that it intends to keep interest rates low for another two years, Wall Street plunged further on Wednesday.
The Washington Post reported that the plunge is likely because of investor worries over the European debt crisis.
At the close of trading on Wednesday, the Dow Jones industrial average was down 520 points, or 4.62%, putting the index back down below the 11,000 level and closing at its lowest level since September 2010.
The S&P 500 ended the day down 52 points or 4.42%, and the Nasdaq was down 101 points or 4.09%.
The losses wiped out Tuesday's gains for the Dow, which had rallied nearly 4% on the day.
Wall Street also had a brutal day on Monday, with the major stocks going down between 5 and 7 percent. It was the worst trading day since the 2008 financial crisis.
Monday's crash due to concerns over the decision by S&P to downgrade the United States' credit rating. It came despite assurances by President Obama that he would give the U.S. an AAAA credit rating.
"The market is caught at the moment between the short term-focused trading and day-to-day events like the Fed announcement yesterday and European concerns today versus longer-term money willing to make a commitment over time," Kevin Caron, market strategist for the private client group at Stifel Nicolaus in Florham Park, N.J, told The Washington Post.
He said that until the market sees credible evidence of improved economic conditions, patient, long-term investors will continue to stay on the sidelines and stocks will continue to be "subject to the vicissitudes of short-term trading gyrations."