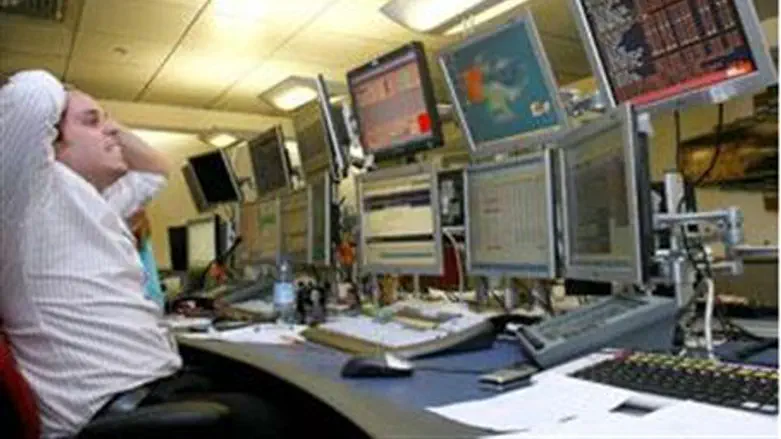 Stock market prices
Israel news photo: Flash 90
Despite President Barack Obama's attempt to reassure Americans over the credit rating, Wall Street had its worst day since the 2008 financial crisis on Monday.
CNN reported that all three major U.S. stock indexes sank between 5% and 7%, pushing the Dow below 11,000 for the first time since last November.
The Dow Jones industrial average (INDU) sank 634 points, or 5.5%, to 10,810;
The S&P 500 (SPX) lost 80 points, or 6.5%, to 1,120;
The Nasdaq Composite (COMP) dropped 175 points, or 7%, to 2,358.
The sell-off was worse than the 512-point drop stocks experienced only three trading sessions ago.
CNN noted that few companies were spared and that all members of the Dow 30 and all members of the S&P 500 traded lower.
The sharp decline in stocks came despite observers having said S&P's downgrade of the United States' credit rating shouldn't matter all that much.
"Investors are having one reaction to the downgrade: sell first and ask questions later," Paul Zemsky, head of asset allocation with ING Investment Management, told CNN.
U.S. stocks have fallen 15% during the past two weeks.
Earlier on Monday, Obama sought to calm investors down, saying he would "give the US a AAAA credit rating."
"The markets on the other hand continue to believe our status is AAA," he said in a public address. "In fact, Warren Buffet, who happens to know a thing or two about good investments, said if there were a AAAA credit rating I'd give the United States that. I, and most of the world's investors, agree."