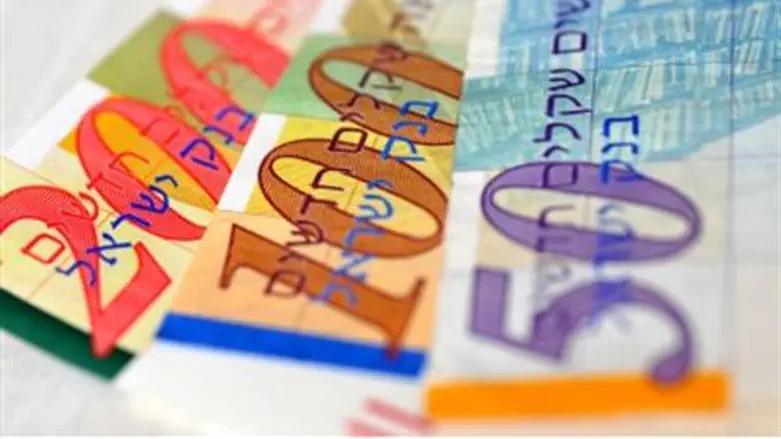 Money.
Israel news photo: Flash 90
US-based financial rating giant Standard & Poor's announced on Monday that it was leaving Israel's credit rating at "A" along with a solid rating forecast, but its US-backed securities have taken a hit.

S&P did, however, downgrade Israel's US securities-backed credit rating to AA+, in accordance with its latest historic downgrade of the United States' credit rating.

The bonds in question were issued in 2003 and amount to $6 billion. These bonds are currently ranked at AAA.

The Israeli government can still issue $3.8 million-worth of US-backed bonds, but given the US' recent credit tumble, should new bonds be issued, they would automatically be ranked AA+.

S&P first upgraded Israel's credit rating to A in 2007. In January 2009, it reaffirmed its decision, further giving Israel's market a "soild" forecast.

In April, the Moody's rating agency reaffirmed Israel's credit rating as well, leaving it unchanged at the A1 level.