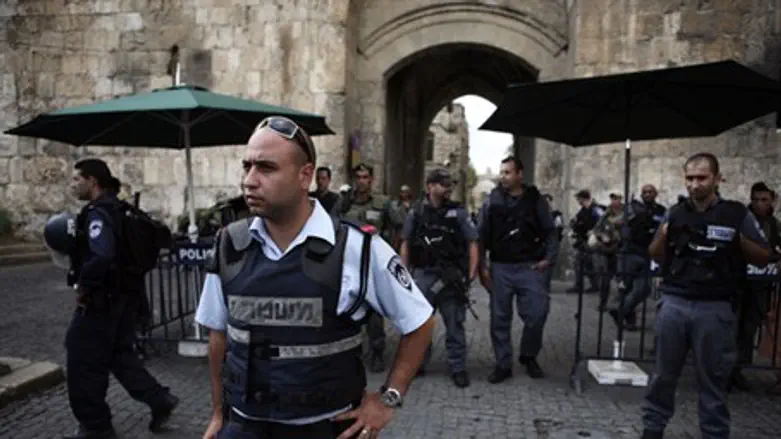 Police on duty in Jerusalem
Flash 90
After negotiations lasting for more than half a year, the government has agreed to give beginning police officers a significant raise. Starting next week, new officers will receive approximately 7,000 shekels per month, compared to their current average monthly salary of just 4,000 shekels.

The current average for a beginning officer is approximately equal to minimum wage. The raise will leave new officers significantly under the nationwide average monthly salary of 8,966, but still, commanders believe it will make it much easier to recruit quality officers.

In recent years the police force found itself in crisis as many recruits dropped out in the first few years. "We had reached a situation where, for each officer we recruited, two decided to quit," one commander told the Hebrew-language daily Maariv.

The change in salary "corrects a wrong, and will allow new officers to live more respectably and to get compensation for their hard work and long hours," said Minister of Internal Security Yitzchak Aharonovich.

The raise for police follows a 25% raise for social workers earlier in the year, and comes as doctors and medical interns are striking for better conditions, a lower doctor-to-patient ratio, and higher salaries.