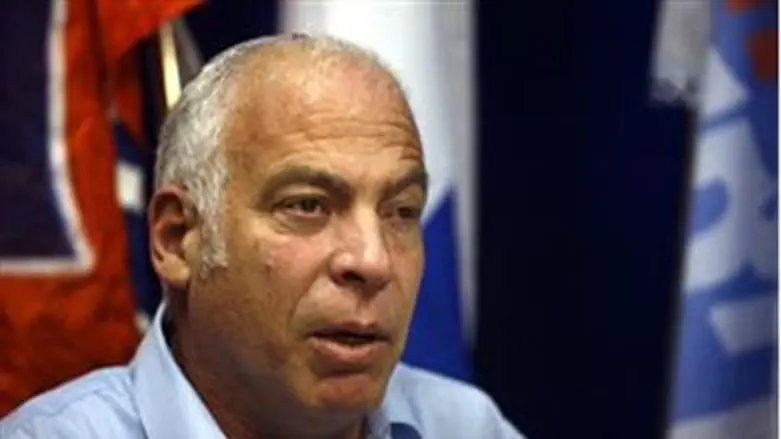 Bus
Flash 90
Minister of Transportation, MK Yisrael Katz (Likud) rejected a query to the Knesset on public transportation in Judea and Samaria presented by Meretz MK Zehava Gal-on on behalf of the Peace Now organization.
MK Uri Ariel (National Union) responded to Mk Gal-On's complaints in an emotional outburst, saying  "How I wish the security situation didn't require these buses".
According to the query, bus ticket rates to Jewish towns in Judea and Samaria are lower than fares inside the green line. The query states that the current quiet security situation does not justify the difference, or the use and upkeep of bulletproof buses.
Transportation Minister Katz explained that the use of bulletproof buses saves tremendous amounts of money in comparison with the cost of alternative means of security such as armed escorts and also prevents government costs for damage to property or individuals. The savings more than compensate for the reduced ticket rates, which are meant to encourage residents to use public transportation and avoid going on the roads unprotected.
MK  Ariel expressed regrets at the provocation inherent in the query. Speaking to Arutz Sheva's Hebrew site, he said that "When lives are at stake, no financial considerations should be made. There is no need to foment dissent among different populations in Israel by making one seem to get more favorable conditions than another."
MK Ariel has been addressing the issue of bulletproof buses since the '90s. He said, "The subject is basic to the normalization of life in Judea and Samaria. "
"During the first intifada it was important to urge the public to use bulletproof transportation to main areas of Judea and Samaria. Now it is important to encourage and build up  the periphery in Judea and Samaria. The right thing to do is to subsidize buses to those places, and also to Ma'aleh Efrayim, the Jordan Valley and off the beaten track Yitzhar".
The MK added  that despite recent complaints about the condition of the buses and quality of service to Judea and Samaria, it remains a crucial service.
"The bulletproof fleet consists of heavy worn-out vehicles. Service is sometimes affected. I am aware of great efforts being made to close the gaps and improve service quality."