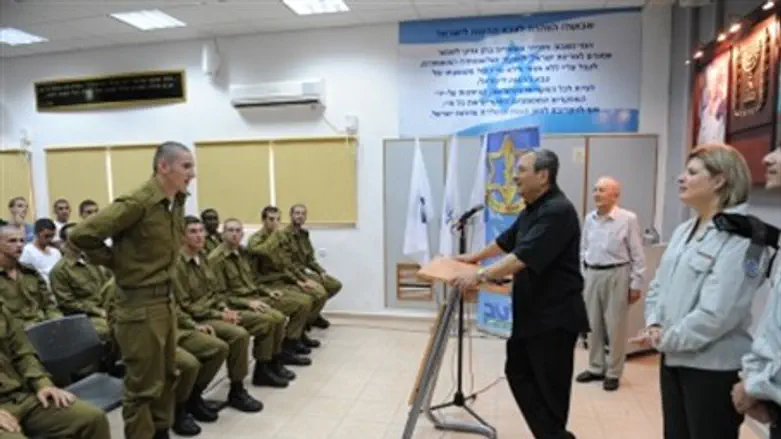 Barak at Meitav
Flash 90
"It warms the heart to see the youth willing to go into combat and meaningful periods of service," he said, "especially in these days when the range of missions and the threats we deal with become wider." 
Barak was also asked about Turkish demands for an Israeli apology for the killing of nine violent activists aboard the Marmara in 2010. He noted that maintaining national dignity is an important thing in and of itself. In addition, he said, Israel must not forget its debt of gratitude to the officers and soldiers who fought on the Marmara.
Foreign Minister Avigdor Lieberman said Sunday that there is no place for an apology by Israel, because both countries have an interest in warming the relations between them.