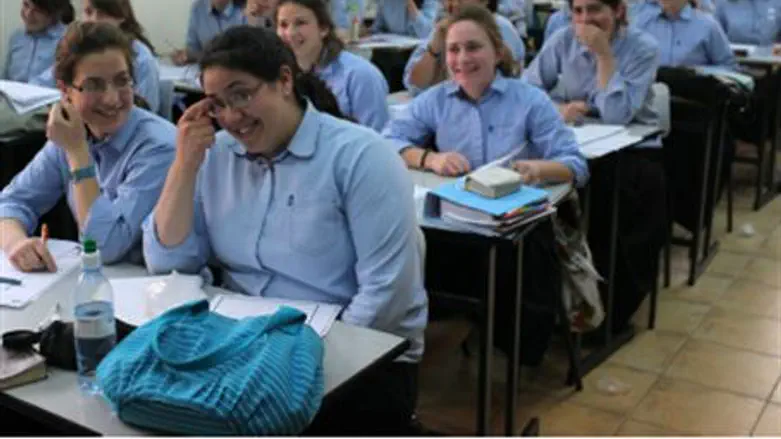 Schoolgirls (file)
Israel news photo: Flash 90
Education Minister Gideon Saar has announced that the new school year of 5772 (2011-12) will begin nearly a week earlier than usual. Instead of Sept. 1, the traditional start-of-school date for many years, classes will commence in Israel's schools on Friday, August 26, 2011, the 26th of Elul. Explaining the move, Saar said, "The time has come to change illogical things that have taken root over the course of years."
The five days "taken away" from teachers and students will be returned in the form of extended vacations during the course of the year. The Chanukah and Passover vacations will be extended by a day each, and the days between Yom Kippur and Sukkot will similarly be off-days.
The decision was greeted with consternation in many circles. Teachers' representatives said that many people had already scheduled summer vacations for the last week in August. Some also said that though it might be a good idea to end the summer vacation early, it is likely that in future years the old starting date will be restored - "but they will 'forget' to restore the shorter holiday vacations."
Minister Saar explained the need to start the year early: "The High Holidays are too soon after Sept. 1, leaving too little time to study about them, and too short of a time between the start of school and the first vacation."