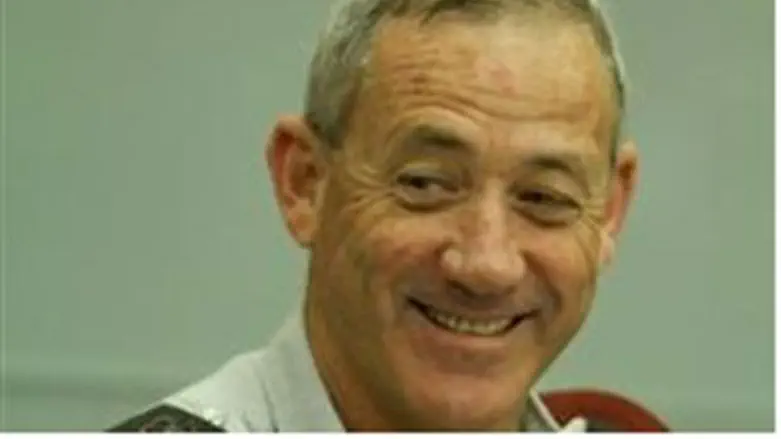 Benny Ganz
Flash 90
Israel's Chief of Staff, Lieutenant General Benny Ganz made his first appearance before the Knesset Foreign Affairs and Defense Committee in his new capacity. He warned the committee that "in the wake of changes taking place in the Middle East the arc of threats has expanded greatly ranging from the knife to the nuke."
Israel will beef up its forces along the border to prevent a repeat of the occurrences on May 15 when Arab crowds infiltrated the border in the Golan Heights theater.
The need to cope with new threats and the general regional uncertainty will have budgetary implications, noted Ganz.
In a sense, Ganz echoed the watchful waiting message of Prime Minister Binyamin Netanyahu before the same forum yesterday. The Prime Minister stated that "the entire Arab world is undergoing a tremendous shakeup and we have to conduct ourselves in a rational and responsible fashion. We don't know what is going to be in various countries. We salute the Democratic trends but don't know when and if this is going to occur."
On a happier note, Ganz took pride in the appointment of Israel's first female Major General Orna Babivai, noting that she had all the necessary qualifications for being a Major General and he was proud that he was the person historically on duty to make the appointment.