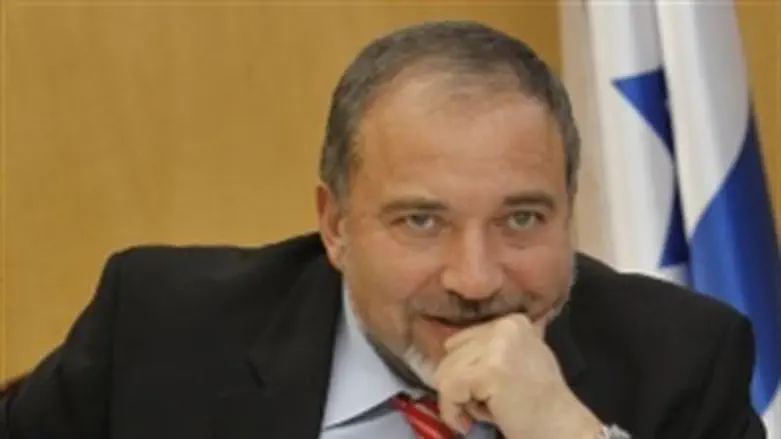 Foreign Minister Lieberman (file)
Israel news photo: Flash 90
Deputy Prime Minister and Minister of Foreign Affairs Avigdor Lieberman met today (25 May 2011) in Paris with French Minister of Foreign Affairs Alain Juppe. The two discussed the negotiations between Israel and the Palestinians; FM Lieberman stated that there is no substitute for direct negotiation between the sides. He also said that the first subject that must be discussed and solved in these negotiations is the security issue. If no solution that is satisfactory to Israel can be found, then no progress can be made.
Lieberman further stated that at the end of the negotiations, the final border must reflect demographic realities, as the 1967 lines and today's demographic realities are two completely different things. 
FM Lieberman requested that FM Juppe transfer to the Palestinians the message that any agreement will require the Palestinians to specifically declare an end to the conflict and an absence of any claims, without which there can be no agreement.
In the evening FM Lieberman will participate in a festive gathering to commemorate the 50th anniversary of the establishment of the OECD, together with Heads of State and Ministers of Foreign Affairs of member states. Earlier today, FM Lieberman signed a plaque which was placed on a wall together with the signatures of the other participating leaders.