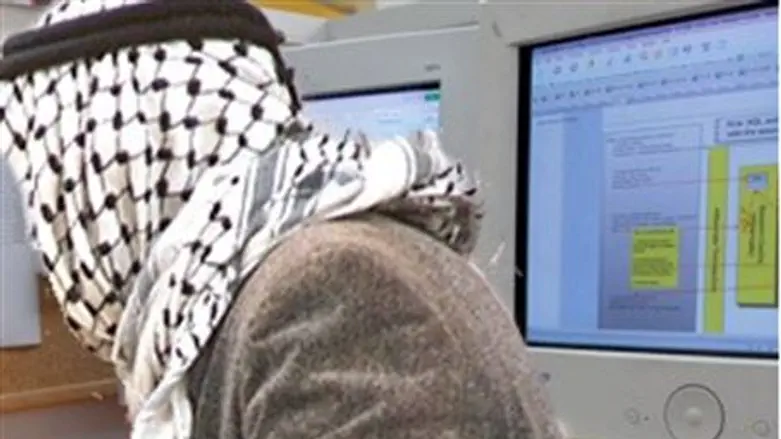 Terrorists and computers
Israel news photo: Flash 90 / Illustrative
Israel is establishing a cadre of IDF professionals to contend with the threat of Internet terrorism.
According to a statement released by the Prime Minister's Office, a task force has been created to develop a cyber defense force.
The government is hoping to expand Israel's reach in the field of cyber defense, thereby expanding the country's reputation as a global center of knowledge in this area.
The plan includes a five-year budget with investments in academic research and development, creation of a computer center at an Israeli university, academic centers of excellence, incentives to bring Israeli intellectuals home, increase the number of students in the field and an upgrade in university research infrastructures.
There will also be incentives for the business sector, with a special emphasis on hi-tech, including removal of export restrictions on cyber development, and an increase in assistance for cyber technology development by private industry.
A special team from the Higher Committee for Science and Technology advised the establishment of the task force, according to a statement on the PMO's Facebook page.
The recommendation came following several cyber attacks perpetrated by foreign countries and terrorist elements in various regions of the world. Among examples noted on the Facebook page were attacks that disrupted the electricity grid in Brazil, banks in Estonia and elections in Myanmar.
In Israel, the Bank of Israel's website was shut down in 2008 as the result of one such attack. Last June, hackers also attacked a number of Israeli websites – including the site of the Tel Aviv-Jaffa municipality – following the deaths of Turkish terror activists last May 31 aboard the Mavi Marmara flotilla vessel when it tried to breach the blockade of Gaza.