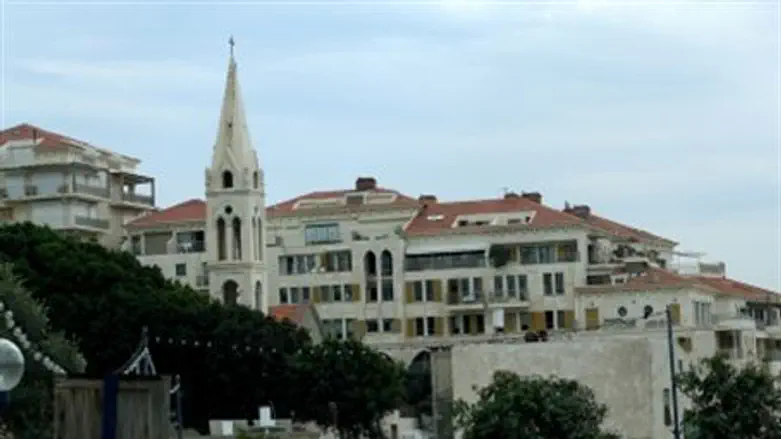 Jaffa (Yafo)
Israel news photo: Flash 90
Released for publication: An Arab gang from Jaffa tried to kill a sheikh – and blame it on Jewish nationalists.
The police learned of the plot during an investigation into an unrelated series of crimes involving a Tel Aviv lawyer and a bomb squad. The lawyer is suspected of having organized the detonation of an explosive under the car of a Tel Aviv Municipality building inspector, and other similar attempted attacks. Eleven people have been arrested in connection with these crimes.
During the course of the investigation, the police received information regarding the Bakars, an Arab family of Jaffa. Placing 24-hour-a-day surveillance on several of the brothers, the police arrested one of them in his home as he was preparing a large explosive for use against a leading sheikh in the area.
The gang's alleged plan was to place a car bomb outside the famous Hassan Bek mosque in Jaffa, and detonate it by remote control after the prayers held there.
The Bakars are known to the police regarding other crimes as well.
A state's witness in the case, a Bakar family member, said the family planned to disseminate Price Tag posters throughout the area, in order to make it appear that the attack was in revenge for the massacre of the Fogel family in Itamar. "Price Tag" is the name of the Jewish nationalist approach that supports a strong response against PA Arabs following attacks against Jews.