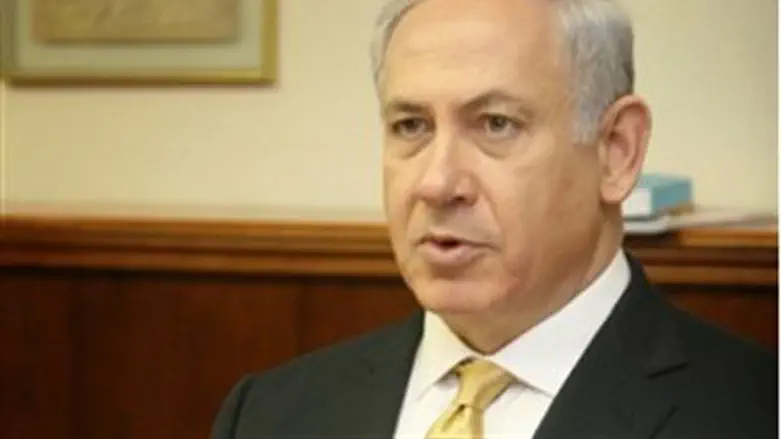 PM Binyamin Netanyahu
Israel news photo: Flash 90
Prime Minister Binyamin Netanyahu reacted Sunday to "Nakba Day" events, which included attempts to cross the northern and southern borders by force. "We are determined to defend our borders and our sovereignty," he declared.

"Nakba Day" protesters are opposed to Israel's very existence, he said. "It is important to note that these events are happening on the anniversary of the establishment of Israel. As the leaders of these violent acts themselves say – their battle is not for the 1967 lines, but rather, against Israel's existence, as they see that day as a disaster which must be rectified."

"We must keep our eyes open and see the reality, and know who and what we are dealing with," he concluded.

IDF officials accused Iran of involvement in the attempted infiltrations along Israel's borders with Syria and Lebanon. "I see fingerprints of Iranian provocation and an attempt to use Nakba day to create conflict," said IDF Spokesman Brigadier-General Yoav Mordechai.

"When the incidents end, the IDF will consider their long-term ramifications," he added.