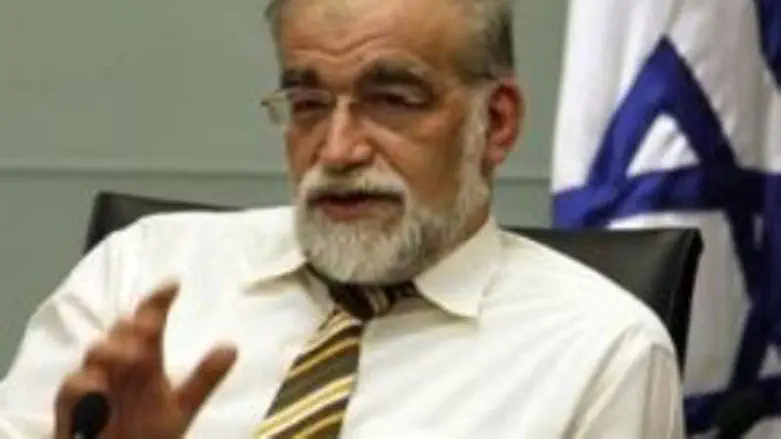 MK Rotem
Flash 90
Chairman of the Knesset Constitution Committee, MK David Rotem (Israel Our Home), said Friday he's convinced Foreign Minister Avigdor Lieberman will prove his innocence.
"Lieberman was was investigated for more than ten years," Rotem explained. "The police recommended he be indicted for of bribery and fraud, but now that the prosecutor has gone over the case for bribes and related items what is left? Only fraud and breach of trust, its a junk-bin clause you can throw at anyone. None of this has anything to do with money laundering. "
Rotem said he is convinced more than ever the public believes Lieberman, "We believe that after 15 years, he could explain his actions. He finally has the opportunity to explain that he acted according to law. Citizens know very well who serves the public in Israel and they believe Lieberman. "
Rotem reiterated Lieberman's statement that Israel Our Home has no intention of quitting the coalition, a move that could lead to elections, "We are not against the coalition and will spread Lieberman's version of events. The government will go on according to the principles we have set."
Rotem said the government erred when it decided to accept a ceasefire in the south. "Israel Our Home is of the opinion Israel should destroy Hamas. A ceasefire allows Hamas to grow stronger; to bring more explosives and weapons. The only way to stop rocket fire from Gaza and safeguard the people of the South safe is to do whatever is necessary to bring down Hamas. We must not let them become stronger and must protect Israel's citizens in the South."
Rotems comments come two days after Attorney General Yehuda Weinstein announced his intention to indict Lieberman.
Weinstein had promised the indictment would come before Passover, but Lieberman will be allowed to answer the charges against him at a pre-indictment meeting.
If successful in answering the charges, the indictment against Lieberman would not be filed.